Microsoft is discontinuing the Messaging everywhere app feature in the Windows 10 anniversary update in exchange for an app experience built on Skype itself.
While the full experience is yet to arrive, we may have gotten a glimpse of what Microsoft plans to offer from taking a look at the Skype app leaked weeks ago.
While poking and prodding at the app, it came to our attention that the Skype app for Windows 10 is capable of sending SMS to non Skype contacts.
To reproduce this, you would have o first sync your phone book with Skype. The app would then display a selection of contacts, both with Skype and SMS only. When an SMS only contact is selected, the user can then use the app to tap out a message and press send. Unfortunately that's as far as it goes for now. Upon sending the message, the Skype app offers no indication that anything has occurred, and only upon either receiving a reply to the message or checking the SMS app is the user alerted the app did indeed send a text message.
Gallery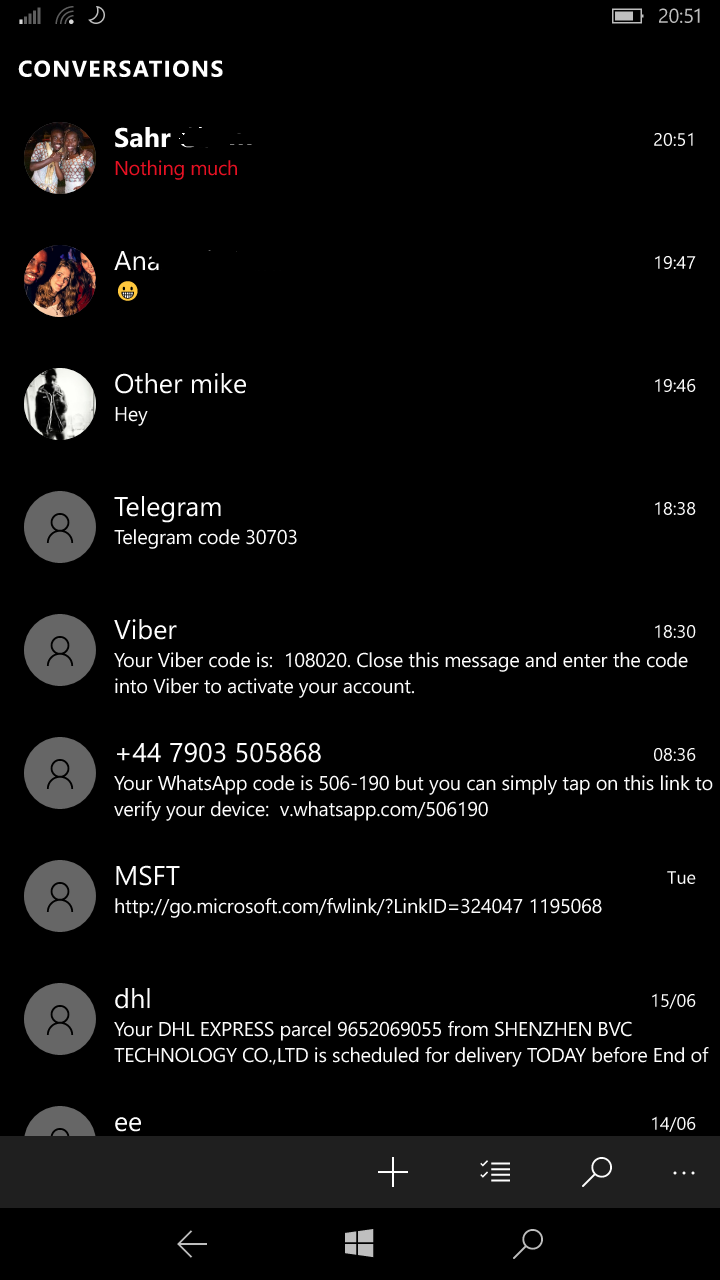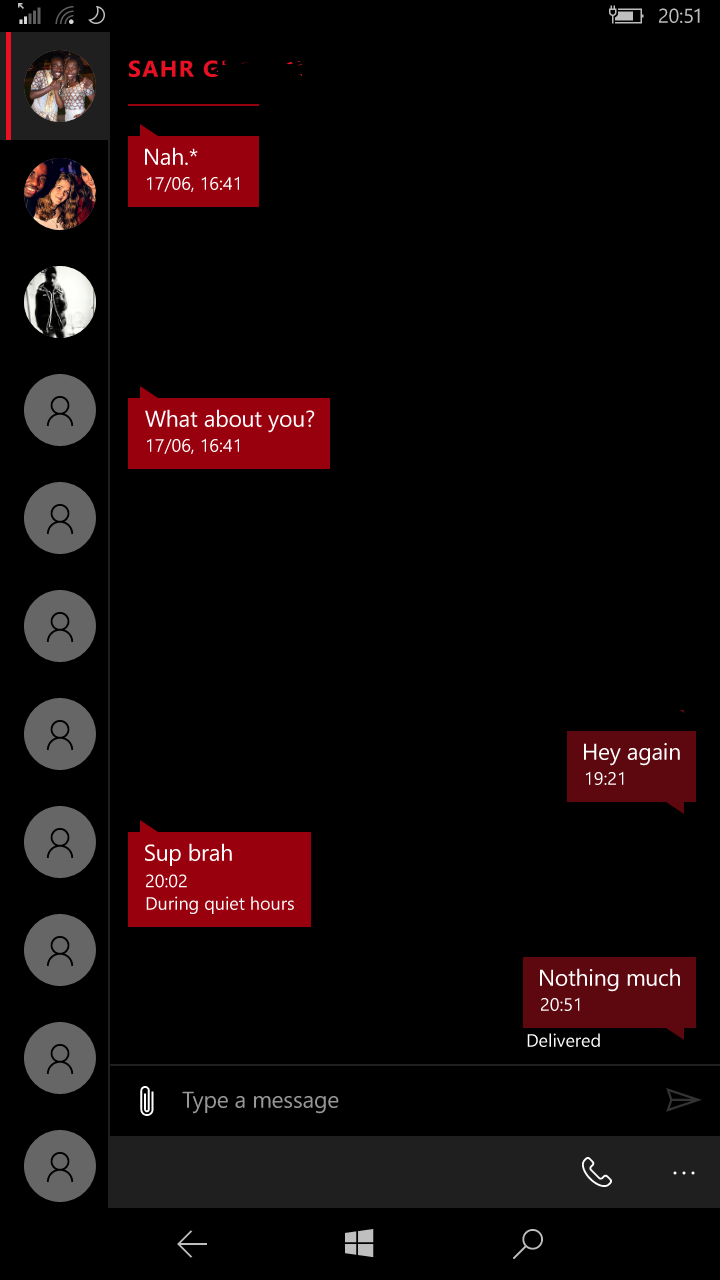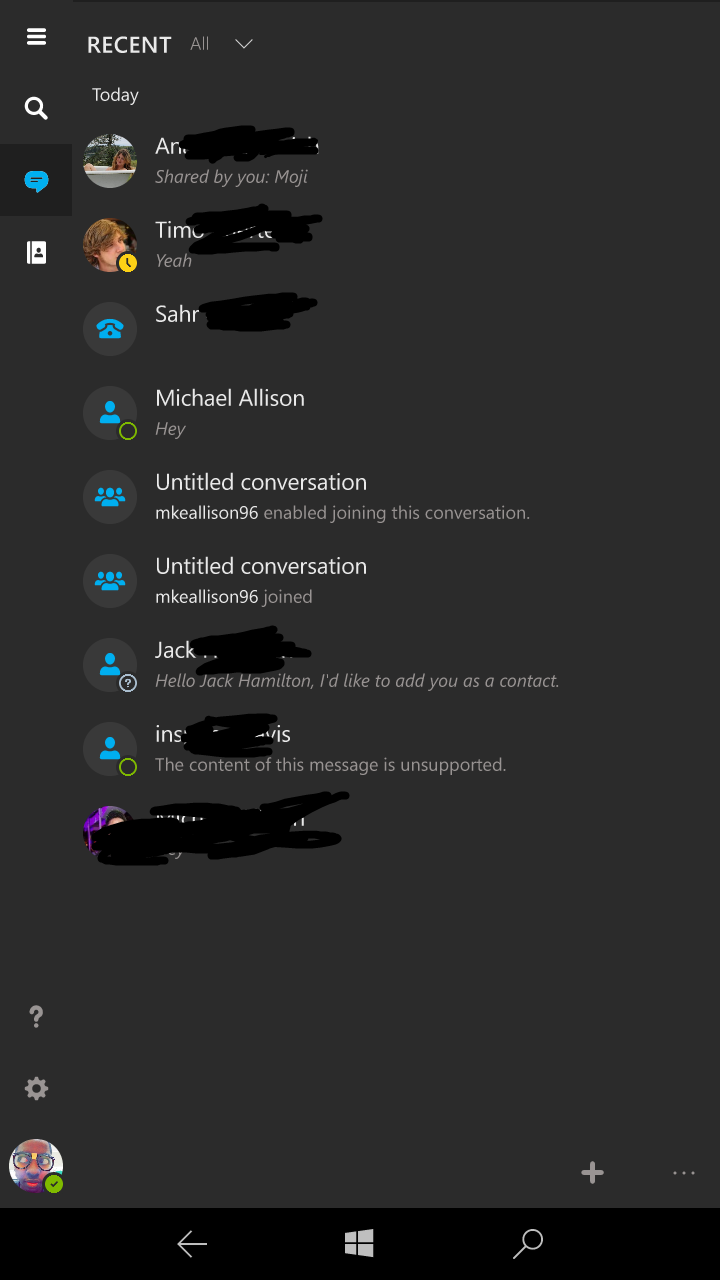 Note that the Skype messaging app is actually not officially released to insiders, and it becomes clear that the Skype team were at least planning to offer SMS capabilities in their app later on.
In checking the Microsoft app store, the Skype app for Windows 10 requires the follwing permissions:
Read contact information
Project the screen on another device
Read and delete Text Messages
Access all the phone lines on your device
Access your settings from when you first signed in to your device
Access your Windows Phone identification data
Have control over your Windows Phone
Make use of SMS and RCS
It's still not clear whether Microsoft is intending to build in SMS support into Skype (Microsoft giveth and Microsoft taketh away) in the style of Facebook messenger whereby the IM is the main feature of the app and the SMS is separate, or copy Apple's inefficient and confusing iMessage method.
No matter which way Microsoft chooses to go, we'll keep you posted and share new details as they arise.
Download Skype for Windows 10 Anniversary update from the link below;