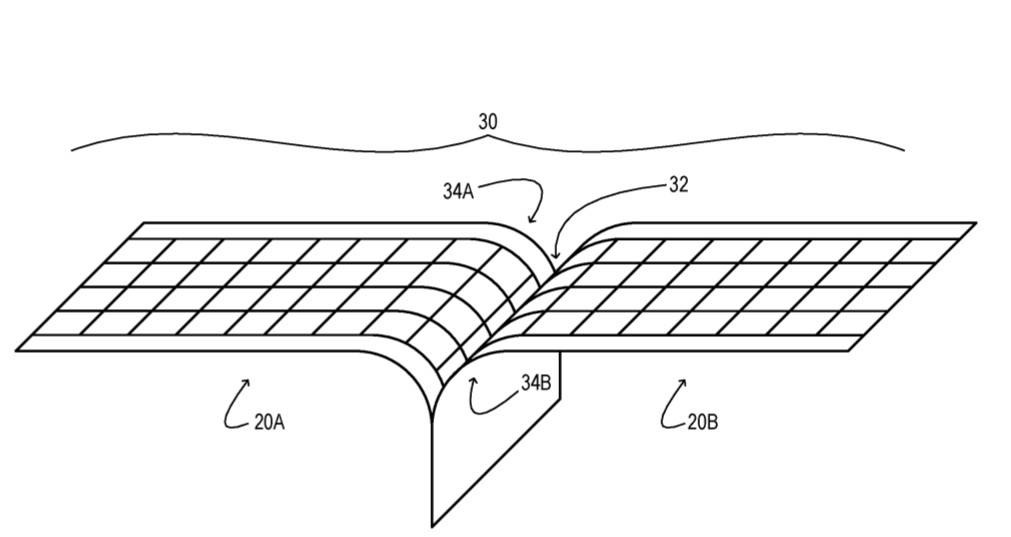 Microsoft's infamous folding smartphone has been incubating for a while, and we have seen various ways Microsoft has been working on solving the problems of a joining together the two internal screens to create a contiguous surface.
A flexible screen is the simplest solution of course, but due to the need for a sufficient turn radius, this means a thicker device.
Two screens are the next best option but leave the problem of a centre bezel. One solution for the issue is using a curved screen on the edge, like the Samsung Galaxy S7,8, and 9.
Like every solution, this creates a new problem – the distortion of the image caused by the curve of the screen.
Now in a new patent titled "CURVED EDGE DISPLAY WITH CONTROLLED LUMINANCE" Microsoft explains a new technique which would use a special layer which would correct the distorted image, giving the appearance of a flat surface despite the curve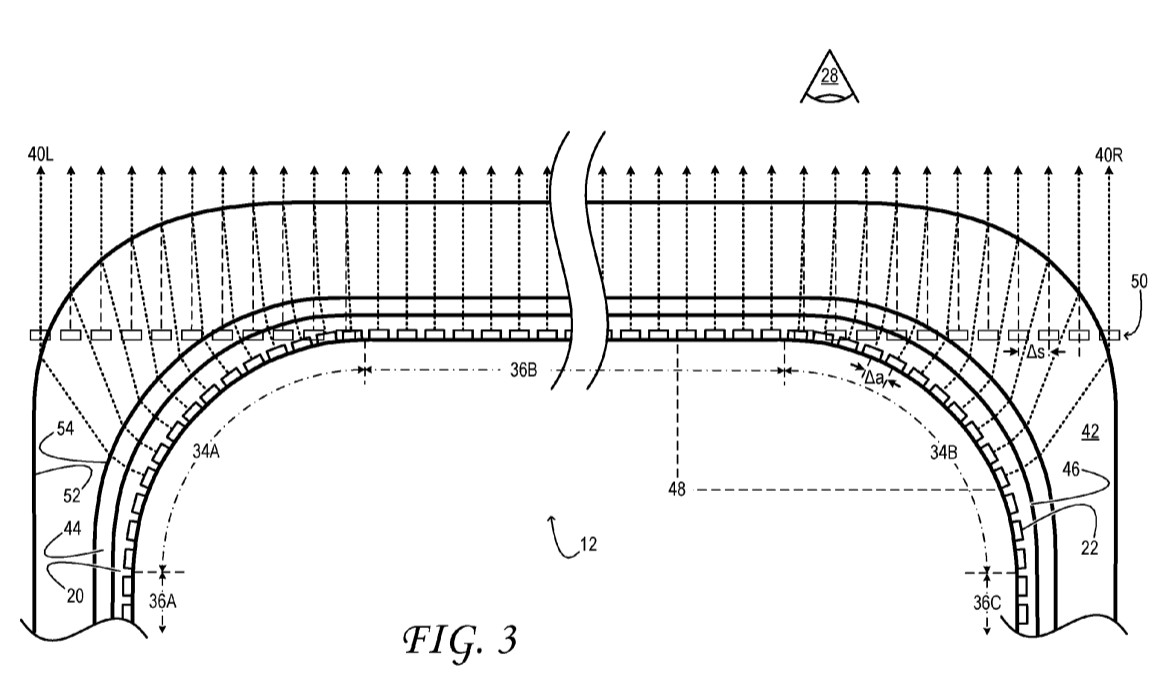 Microsoft writes:
The display matrix includes a flat face portion, a curved corner portion, a light-releasing surface, and a series of pixels extending across the flat face portion and around the curved corner portion. Coupled to the light-releasing surface of the display matrix, the image-correcting layer is configured to transmit light released from the flat face portion of the display matrix and to reorient light released from the curved corner portion of the display matrix such that the transmitted light and the reoriented light exit the image-correcting layer substantially in parallel, forming an apparent plane image of the series of pixels. Arranged between the light-releasing display surface and the image-correcting layer, the luminance-correcting layer is configured to deflect the light released from the curved corner portion into an acceptance profile of the image-correcting layer.
The most interesting thing about the patent may not be the technology, but the date the patent was filed – the 31st January 2017. The would make it the most recent Surface Phone patent we have seen and the first of 2017, which provides some support for the idea that it is an ongoing project rather than one which has already been cancelled 2 years ago. This is of course also supported by ongoing work on Windows 10 to support dual screens, digital notebooks and more.
The full patent can be seen here.
Via the WC