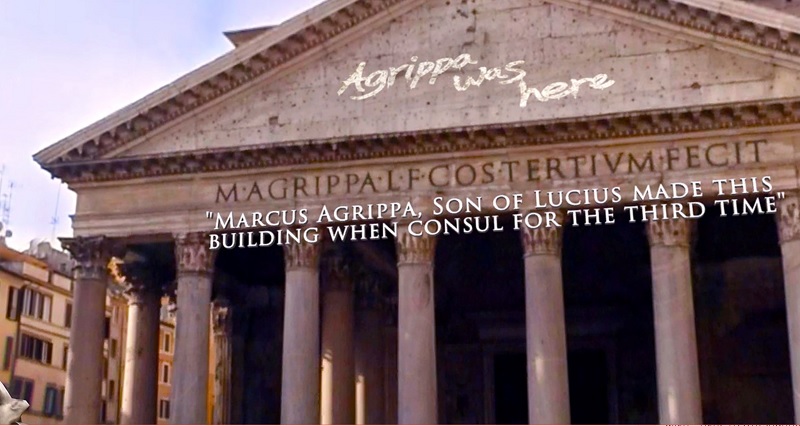 Along with the HoloLens Development Edition hardware, Microsoft is also shipping some great software experiences. Most of them have been well detailed, but the HoloTour app has been merely described, likely because it was not ready yet.
The app has now however popped up in the Windows Store, meaning lucky Hololens explorers or mere plebs with the Hololens simulator will be able to give the app a go.
The HoloTour app allows people to transport to a different location and experience it like they are really there. In the development edition of HoloLens, you see high-resolution 360-degree panoramic displays of places like Rome and Machu Picchu. HoloTour allows you to enjoy a virtual trip by actually walking around the location and get up close to objects while remaining untethered from a PC, phone or other device.
HoloTour is also a showcase for the spatial sound capabilities of the  platform. When you are walking around Rome, the sounds of the city surround you – just like you were actually there. It is incredibly realistic and has to be heard to be believed.
The app description reads:
With HoloTour, you can explore the beauty and history of Rome or uncover  the hidden secrets of Machu Picchu.

Effortlessly move and look around your real world to naturally interact with the elements of the tour. Immerse yourself with a unique combination of 360-degree video, spatial sound, and holographic scenery that creates a very real sense of presence: you'll believe that you're really there!

Melissa, your personal tour guide, will also be there every step of the way. Her expert insight and fun attitude always provides a fresh perspective on your surroundings, taking you to impossible heights or stepping back in time to give you a tour unlike any other.
It features:
Feel like you're there, with 360-degree panoramic video and spatial sound.
 Learn interesting facts and uncover rich historical insights with your personal tour guide, Melissa.
Use your gaze, gesture, and voice to naturally interact with the world around you.
Experience Rome and Machu Picchu through impossible perspectives and cinematic moments.
See screen shots of the app below:
Gallery
See the app in the Windows Store here.