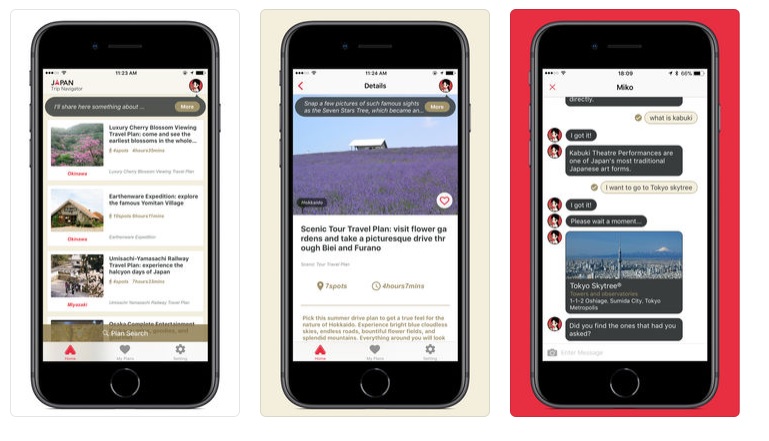 JTB Corp. has just released a new app for foreign tourists to Japan (which number more than 28 million per year) to help them navigate the country and assist them during their stay.
The application uses technology from navigation firm Navitime Co. and Microsoft Japan, who power the chatbot built into the application.
Miko, the chatbot, is a travel concierge that can answer basic travel questions of tourists, such as sightseeing spots, directions, rules and etiquette and gets smarter the more people use it, and Microsoft notes it is certainly already smarter than Siri.
Miko will suggest model sightseeing routes and plans based on your age, nationality, current season and weather.
It can also allow users to upload pictures from the internet, for example, recognize them and guide tourists to the spots.
About 80 percent of tourists to Japan were individuals travellers, according to Yasuhiro Tsuboi, who heads inbound operations at JTB.
"We have created Japan Trip Navigator to help those individual travellers plan their trips depending on their needs," Tsuboi said at a news conference in Tokyo. "This app also supports them before and while they are visiting to make their trips more enjoyable."
The app can offer 100 travel plans in five areas surrounding Sapporo, Tokyo, Kyoto and Osaka, Fukuoka and Okinawa, and deliver information on more than 3,600 popular spots, JTB said, with this number expected to rise.
The app is available only in English at present and for iOS, but is heading to Android next month.
The app can be found in the App Store here.
via Japantimes.co.jp