Microsoft released Word for Android as a stand-alone app in June 2015, and now, less than 3 years later the app has hit 500 million downloads.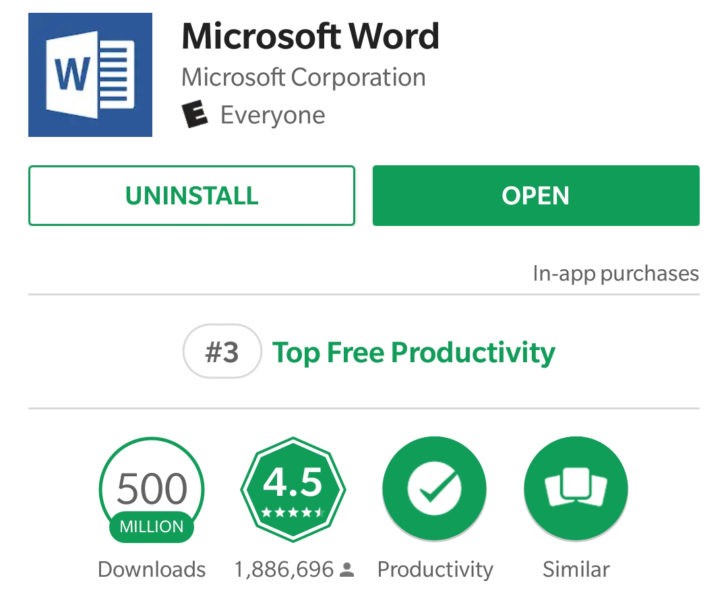 The app is the most popular of Microsoft's Android Office suite, with Excel, Powerpoint and OneNote all having more than 100 million downloads, but less than the 500 million mark.
The success speaks to the ubiquity of the Word office document format, meaning even if you do not use a Windows computer regularly you may still need to open up a Microsoft document and the numbers clearly show Microsoft did not need their own phone OS to reach their users.
Microsoft is increasingly weaving together their cross-platform products in what I like to call a raft rather than a platform – a coherent set of apps and services floating on top of Google and Apple's platforms that work increasingly well together and cross-promote promote each other.  Examples include Microsoft's popular Outlook app on iOS having a setting which allows links in email to be opened in Edge for iOS, and then feeding back to TimeLine on Windows 10, iOS and Android.
It is not clear yet what the limits of this strategy will be, but it is important to note that both Google and Apple would not have reached their heights if not for the open Windows platform, and it is clear Microsoft is hoping to return that favour.
Via AndroidPolice