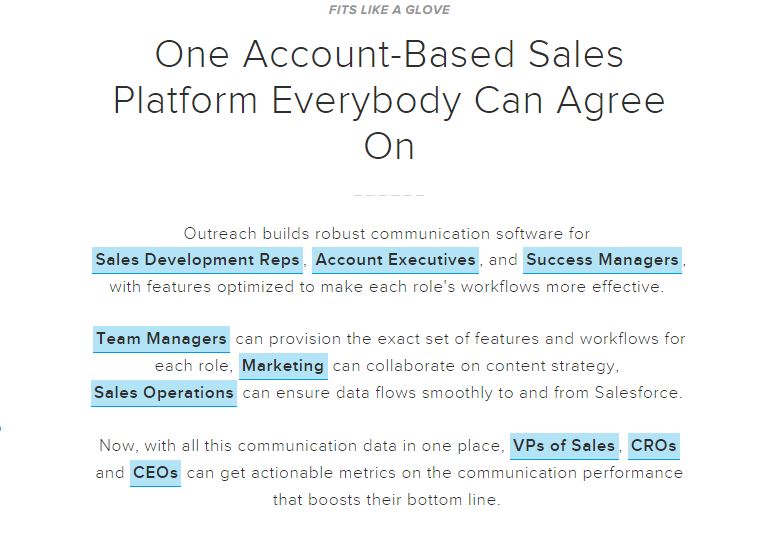 Outreach, a sales tech startup, yesterday announced that it has closed $17.5 million in Series B funding with participation from Microsoft Ventures. Currently tens of thousands of sales professionals from companies like Adobe, CenturyLink, Adroll, AppDynamics, and Zillow are using Outreach to improve sales performance.
"At Microsoft Ventures, we are very excited about the next generation of cloud-based enterprise applications," said Nagraj Kashyap, corporate vice president, Microsoft Ventures. "Outreach certainly fits the bill, harnessing the power of the cloud to deliver an elegant, unique solution to satisfy enterprise sales team needs."
Outreach is the first data-driven platform for business sales communication, helping sales teams to achieve a 3x increase that lead to opportunity conversions. With enterprise-grade bidirectional CRM integration, best-in-class safety and security features, deep activity analytics, and predictive communication intelligence, Outreach can help sales organizations execute and manage a sales team entire communication workflow.