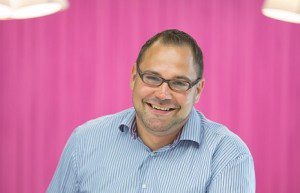 The Nokia Conversations blog have posted a Q&A with Samuli Hänninen, vice president of software program management for Nokia's Smart Devices business,  about the impact of the Microsoft/Nokia deal on their team.
He confirmed the team will be transferring to Microsoft, noting this will break down the barriers which previously prevented them from fully sharing their technologies.
"We've been working closely with Microsoft over the past years and continue to do so," Hänninen said. "Specifically, when we worked on the imaging capabilities on the Nokia Lumia 1020, close collaboration with them was super important. In order to ship on time, both parties stayed up for nights.  But I have to say that although our working relationship with Microsoft was very close and unique in many ways, we were part of different companies, which obviously set some rules for engagement and prevented us from sharing everything.""
Now we are looking forward to what we can achieve when we will be part of Microsoft and can be truly open," he continued. "We are looking forward to the amazing stuff we can build together!"
He hinted that the Pureview brand may not transfer to Nokia with the imaging team, saying:
"PureView stands for the best imaging experiences on our devices and we will continue to innovate in this area. The Nokia Lumia 720 was a great example of us bringing a stunning camera to market with our widest aperture to date, but it didn't carry the PureView name. The most important thing is what we do, not what it is called, although we like PureView a lot."
He confirmed the relationship with Zeiss will however remain the same.
He also hinted at the direction of future innovation in the team, saying:
"We want people to capture memories, but sometimes it is hard to understand the memory without knowing the context of the situation. For instance, what was the news of the day, the weather, who was there at the time the picture was taken? When you press the camera button on the screen, it captures the light from a camera sensor. But that sensor can also capture the location, or whatever metadata is available from the place you are in, or from the Internet. There is something special about this place or time that is relevant to the situation."
He concluded on an optimistic note, saying: "For people who build products, the most important things are the ability (to do your job), and having the resources you need to do it. With combined resources and talent from Nokia and Microsoft, we're excited about the cool things we will be able to build together in future. "
The imaging team has certainly been very performant over the past  year, and hopefully the rest of the team is as enthusiastic about working for Microsoft as Hänninen is.