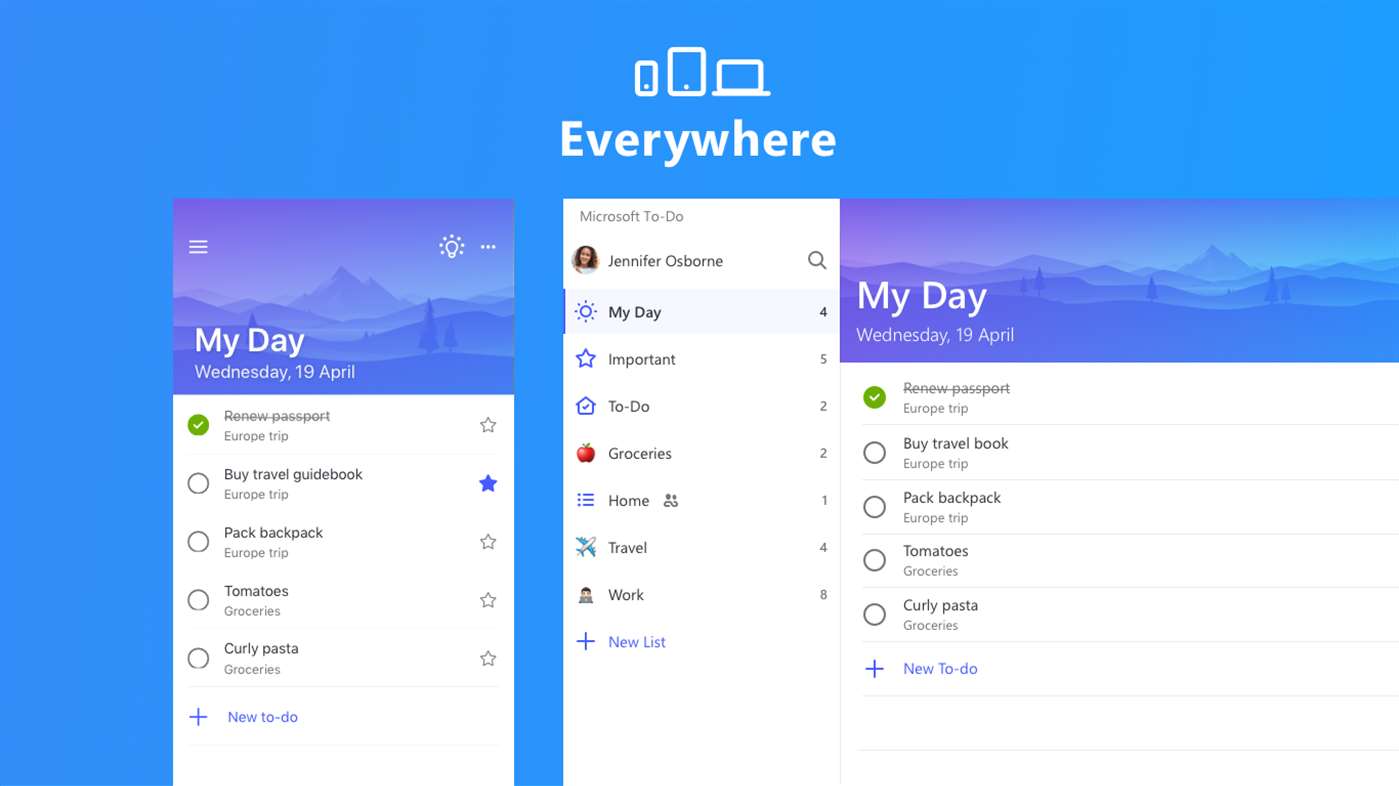 Microsoft is rolling out a new update for its To-Do app for iOS and Android devices. The latest update doesn't bring any major features to the app. You can head below to take a look at the changelog of the latest update.
Microsoft To-Do app on Android (1.42.94):
[FIX] Crash when widget's list is deleted
[FIX] Disabled smart lists will not appear in folder picker
[FIX] Planned Sorting & Bucket behaviour alignment
[FIX] Sign In button in widget opens the Sign In activity
[FIX] Today due date in metadata should be blue for completed tasks
[FIX] Add widget in Android 4.4
Microsoft To-Do app on iOS (1.42):
Improved: You now have the option to hide or show your completed tasks within the Important smart list.
Fixed: With this update, we've smoothed out some kinks for a better sign in experience.
Fixed: We've also made some small adjustments for a pixel perfect UI.
If you're using Microsoft To-Do then you can download the latest update from the Play Store or the iTunes Store below. Do let us know your thoughts in the comments section below.