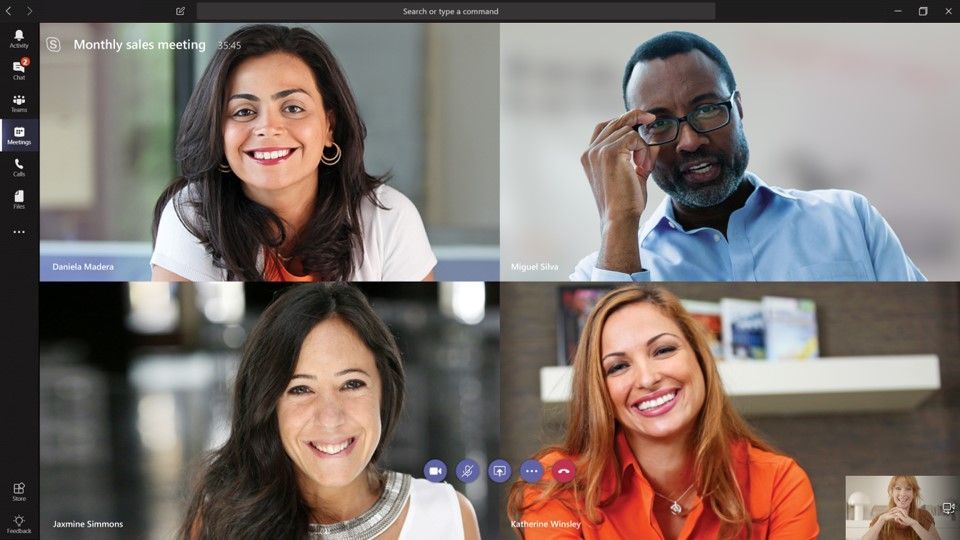 Back in October 2017, Microsoft first provided the roadmap for Skype for Business features coming to Microsoft Teams. Microsoft today announced that this feature transition is now complete and the Teams now has all the previously missing calling features like inbound and outbound calls to PSTN numbers, hold, call transfer, and voicemail. Microsoft highlighted that they have added the following features to Teams in the past few weeks.
Messaging: Teams now offers unified presence, federated chat, and contacts, as well as in-line translation capabilities that allow team members to converse in their native language.
Meetings: Cloud-based meeting recording, support for larger meetings of up to 250 participants; federated meetings, which provides the ability to host meetings across multiple organizations; meeting lobby so you can qualify dial-in callers before they join your meeting; and dial-in fallback support to ensure people can join a meeting even in the event of network issues.
Calling: Boss and delegate support, call queues, auto-attendant, consultative transfer, do-not-disturb breakthrough, the ability to forward a call to a group, and out of office support. In addition, Direct Routing enables you to bring your own telephone service to Teams, which along with Calling Plans provides you additional choice for dial tone in Microsoft Teams.
Enhancements to the devices ecosystem for Teams: An update for Skype Room Systems that enables them to join Teams meetings; Teams app for Surface Hub in the Microsoft Store; Teams Conferencing Gateway, which allows you to use existing Skype for Business certified SIP-based phones with Teams; and USB HID Support for Teams, enabling customers to answer, end calls and control mute and volume using USB peripherals. In addition, cloud video interop services to support Teams meetings with existing VTC systems are underway with offerings from Pexip, Polycom, and Blue Jeans to be generally available later this calendar year.
Microsoft is now encouraging organizations to upgrade from Skype for Business Online to Microsoft Teams. If you are interested, you can get started on your Skype for Business to Teams Upgrade here.
Source: Microsoft