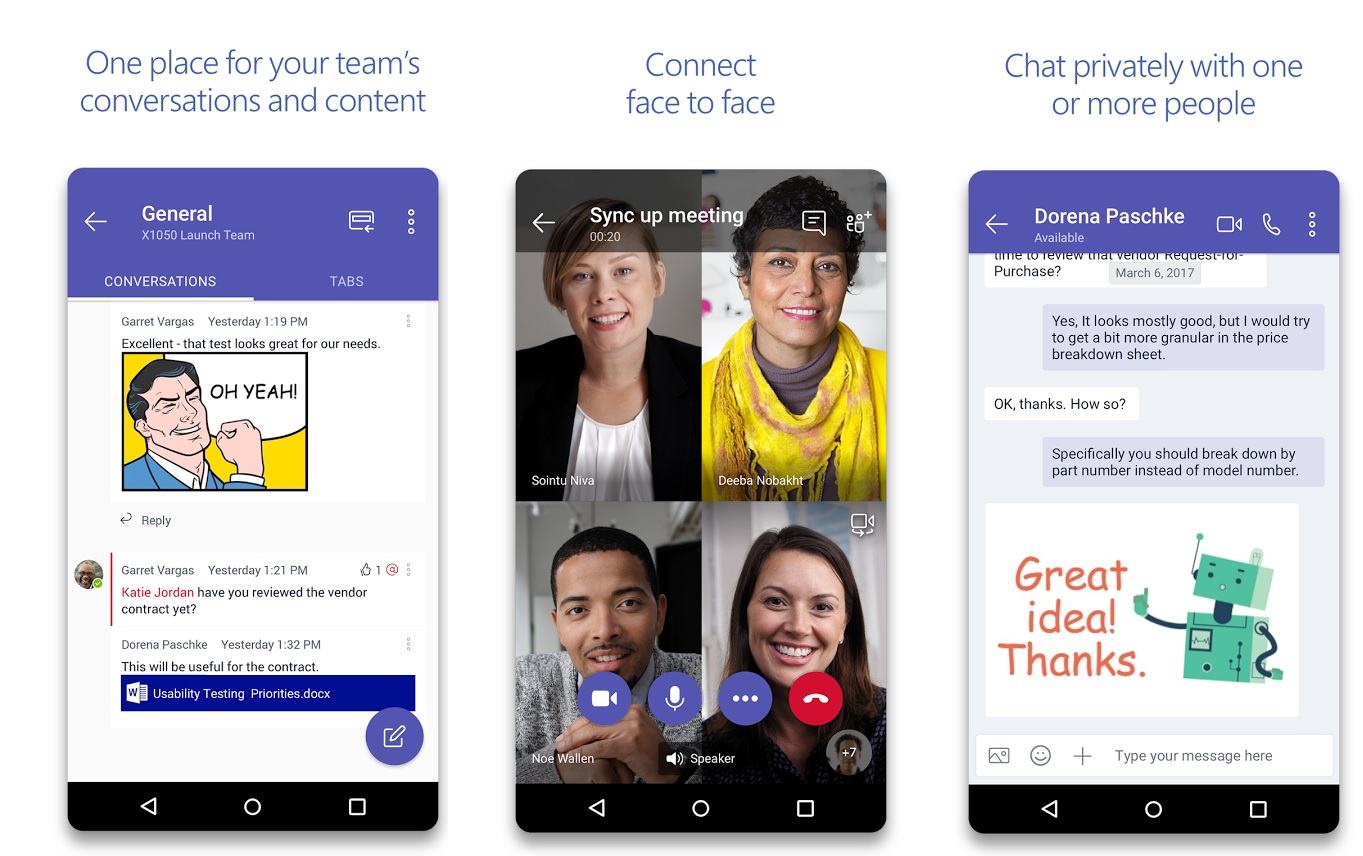 Microsoft Teams app for Android devices yesterday got a major updated with new features and improvements. With this new update, users can share their chat history with new participants during group chat, they can get attention of others by using @mentions, they can join meetings with entering their identification details and more. Find the full change log below.
Share chat history with new participants in a group chat
Reduce the noise with mute chat
Grab someone's attention with @mention in chats
Create teams and add members from your mobile phone
Join meetings anonymously
Voicemail is now available on mobile!
Calling is now enabled for Android x86 devices
Bug fixes and performance improvements
Download the updated app here from Play Store.