.  How do you find that top iPhone app you are looking for? There are over 300,000 iPhone Apps to wade through today! Fear not, Bing is making it easy on you. They've created the top iphone app gallery in Visual Search, bringing together many of the most popular iPhone apps, organized by category with details and links to more information about the app.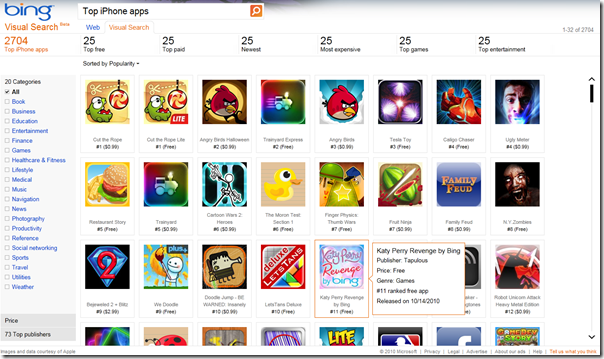 But that's not all! You can even download the app straight from the app page, with Microsoft Tag!
Here is how to get Katy Perry Revenge By Bing:
1. Visit http://gettag.mobi on your iPhone browser and download Microsoft Tag Reader. This is a one-time download.
2. Launch the Tag Reader and focus the view finder on the tag image in the picture below
Read more at our partner LiveSide.net here.