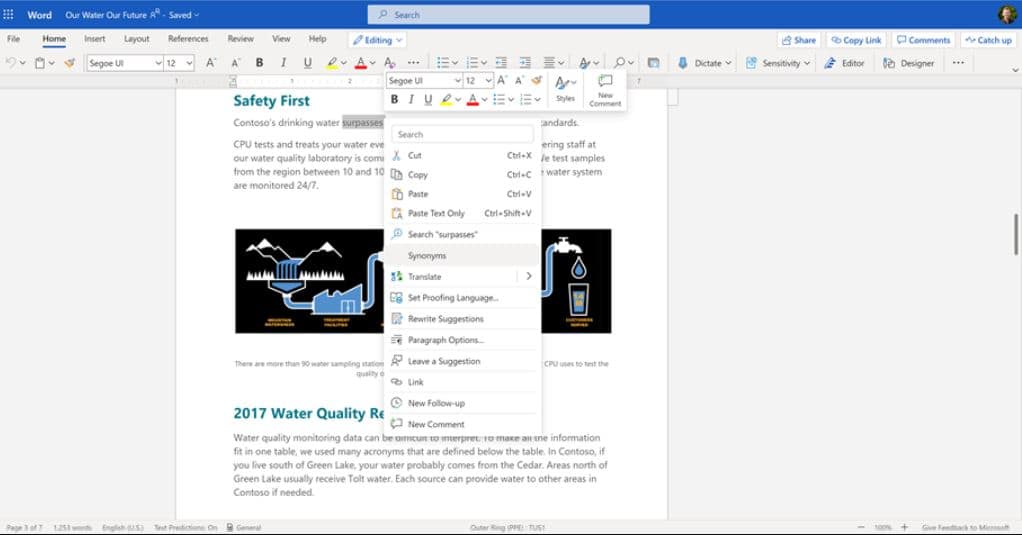 Microsoft today announced that the much-requested synonyms feature is now available in Word and PowerPoint for the web. With this new feature, you can lookup synonyms for any word while working on documents and presentation on the web. Previously, synonyms feature was available only on Windows and Mac.
Here's how this feature works:
Simply select and right-click on any word in your document or presentation, and then click Synonyms.
In the Search pane, click the word you want to use after reviewing the list of synonyms to insert it in your document or presentation.
Source: Microsoft