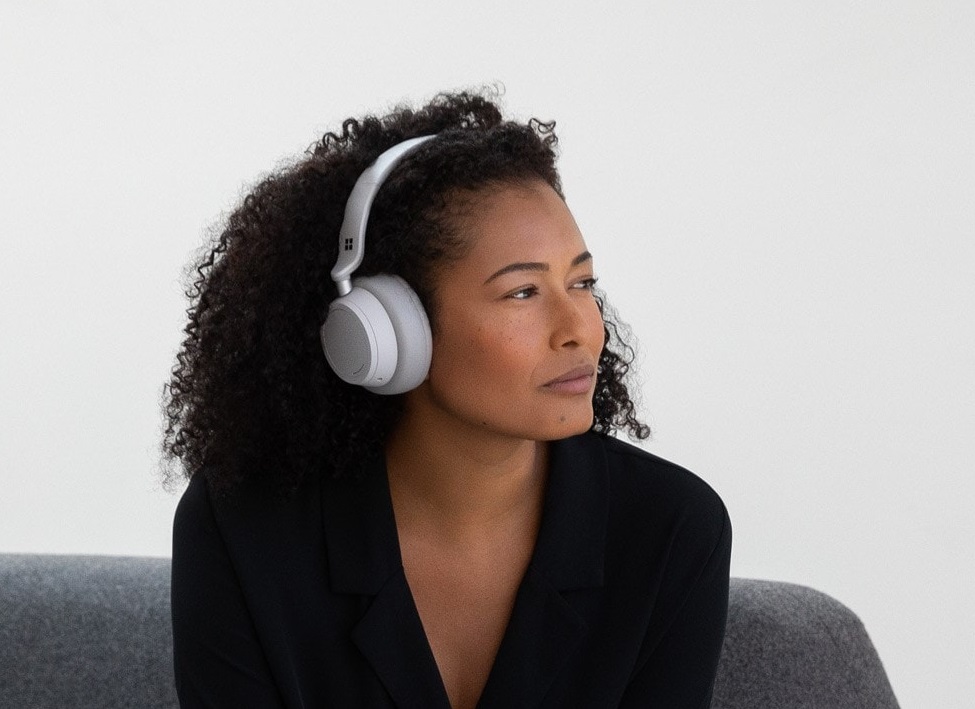 Microsoft has pushed out its first firmware update for their Surface headphones.
The headphones, which are now available in USA, UK, Australia, Austria, Canada, France, Germany, Ireland, New Zealand and Switzerland, has been updated to version 1.0.4.31.21.
Surface headphones feature 4 beam-forming microphones, 4 active noise-cancelling microphones, 13 levels of noise reduction for up to 30 dB for active noise cancellation, 40 mm free drivers delivering up to 115 dB, automatic pause and play and support phone calls. They also feature USB-C charging, 3.5mm connectivity, Microsoft's own Bluetooth fast pair technology and 15 hours of battery life.
While users are waiting for the ability to disable the always listening Cortana, the firmware comes without a changelog and reportedly does not add any new features.
Update: a changelog is now available which includes:
Audio quality and stability improvements.
Ability to manage connectivity to 8 paired devices in both the Cortana app (United States only) and the Surface Headphones app on Windows 10 (outside of the United States).
Ability to use the Volume and Noise Cancellation dials when both the 3.5mm audio and USB cable are plugged in.
Music from Spotify resumes playing on your headphones after you hang up from a call from another device.
Improves the use of "Hey Cortana" with multiple devices where Cortana may have indicated that it could not connect.
You can order Surface Headphones, while supply lasts, from Microsoft Store here.
Via the WC