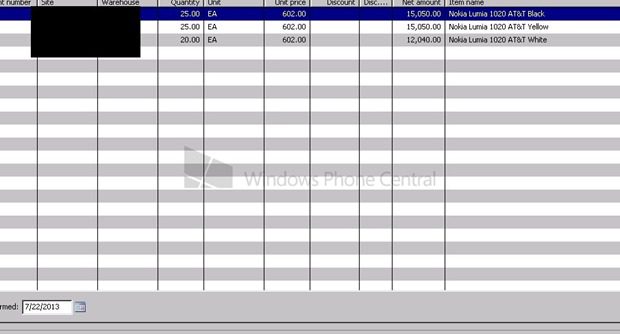 WPC have been sent a screen shot of the internal inventory system, which shows that the AT&T Nokia Lumia 1020 will be coming to the Microsoft Stores in Yellow, White and Black.
evleaks introduced confusion about the name of the handset yesterday, suggesting it may be the 909, but I think this latest source makes the 1020 clearly the most likely moniker for the presumed 41 megapixel handset.
The smartphone will sell for $602 contract-free and will apparently hit stores on the 22nd July, which usually means the handset will be on sale a few days later.