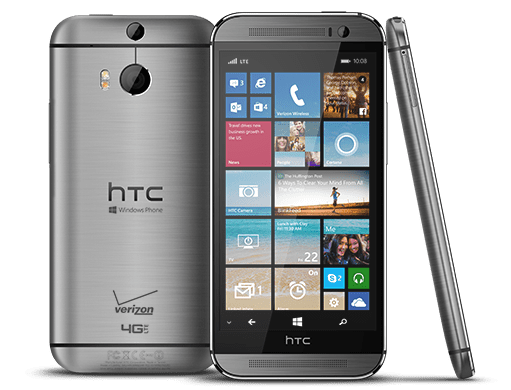 HTC is gearing up to release a new generation of Android smartphone, but given the company's ongoing troubles no-one really expects them to release a Windows 10 Mobile handset.
With Microsoft's increased focus on OEMs however the company, which has a very long relationship with Windows Mobile, is a prominent gap in Microsoft's portfolio, and from a recent job post it is a gap which Microsoft is working to fill.
In a job post from the 29th December 2015 looking for a director of account management in Taipei, Microsoft notes:
The team is seeking a Director of Account Management, located in Taipei, Taiwan to report to the Director of Device Sales in Shenzhen, China. In this global role, the Director is responsible for developing this dynamic and fast growing Ecosystem and Partnering with business groups and channel teams while sharing deep insight and strategic vision. The Taiwan ecosystem contains our global tier 2 ODM partners including ECS, Uniwill, Shuttle, Clevo in addition to tier 2 IDHs and SIs for which this person will manage.   In addition, this person will lead all aspects of sales and business development interaction with HTC, one of our top 3rd party phone device partner accounts. Being the HTC AM will have a heavy emphasis on coordinated strategy development with OSG, Marketing, and OEM. Impact must be driven through senior executive levels up to and including CEO level with the goal to build product portfolio that highlight focused user scenarios around our Windows 10 Mobile and Microsoft services combined with HTC's devices, applications, and services.
Whether this effort will actually result in a handset, given HTC's ongoing problems, remains to be seen, but like most I believe Microsoft is pushing their OEM agenda with some incentive money also, which may be attractive to the embattled Taiwanese company.
The job post also makes it clear Microsoft is pursuing their OEM agenda with many other Chinese OEM/ODMs, suggesting we have just seen the start of a profusion of 3rd party windows phones overt the next year.