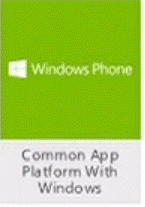 At the Worldwide Partner Conference 2013 Microsoft Chief Operating Officer Kevin Turner showed the above slide claiming their Financial Year 2014, which ends June 2014, will be a year filled with innovation.
For Windows Phone fans however there is one stand-out item, and it is right at the end of the list.
The last green tile claims Windows Phone would have a "Common App Platform with Windows".
Now this is something which we have been expecting for a while now, based on other Microsoft leaks, but we feel this is now more or less confirmed, and that, if everything goes smoothly, in the near future we will be able to use our Windows Phone apps on Windows 8 and vice versa.
Do our readers agree this measure has been long overdue? Let us know below.
Source: Mary Jo Foley