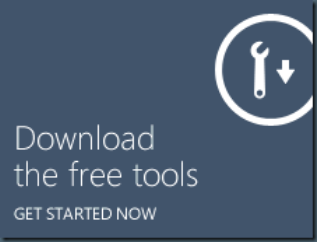 During the latest PPCGeeks Podcast, Microsoft's Brandon Watson had some good news regarding developer tools to pass along.  Here are some excerpts from the PPC Geeks exclusive.
The Chevron WP7 Unlocker team was NOT paid for their services, and are being kept in contact (Unofficially) to help get input for the devs
The update coming out late Thursday or Early Friday will be involving a new OS image, which will include Copy Paste Assistance for developers, and hints to a OS update in the coming month. We assume by the end of Feb. Early March
All apps on the market WILL get Copy and Paste, WITHOUT any (action required) by the developer
The new OS Image will include compatibility for CDMA, and CDMA is promised by the end of Quarter 2 of 2011.
The OS is looking to grab more devs in general and help them get back on track and interested in WP7's software
The update will also include bug fixes and performance improvements for all apps. As for opening up more APIs for developers, like direct camera access for augmented reality style apps, unfortunately, those are not part of this update. I assume the tools are coming out in advance for the developers to test and update their apps before the consumer devices get the upgrade later this month or early next month.
Mr. Watson also mentioned that the tools had topped one million downloads and there were now 25,000 registered Windows Phone 7 developers. He went on to say that everyone who tries a WP7 devices comes out impressed, but the major obstacle they faced was the perception problem. A good percentage of developers or even users are still reluctant to give WP7 a chance because it is from Microsoft. We know this to be the case that's why we have discussed it here a million times, the more Microsoft can put Windows Phone 7 in people's hands, the better chance they have in changing these misguided perceptions.
I would like to thank Josh from PPC Geeks for letting me participate in the Podcast.
Please note that the update is not yet available. We will update the post as soon as it happens.
Via PPCGeeks