Is Copilot the best AI companion out there? Help us find out by answering a couple of quick questions!
After announcing a new Skype experience last month, Microsoft just announced several new features, bug fixes, and improvements for the service. The latest Skype version, 8.93 has something for everyone: users on macOS, Windows, Linux, Android, and iOS are getting new functionalities. Those using it on the web are also getting new capabilities.
Skype version 8.93 includes new features that are exclusive to mobile users. Mobile users are also getting the latest news and trends in the Skype Today tab within the app. Another noteworthy feature is the ability to add contacts in Skype using a unique QR code. Microsoft also updated the video call experience on mobile.
Moreover, the latest version of Skype now allows you to easily manage Caller ID settings from within the Skype app. It is also possible to customize your theme from several different colors. Also, you now have a Universal translator in Skype that will automatically detect languages and translate them for you. Skype 8.93 also allows you to use your voice during a translated call. These changes are available across all platforms, including Windows, Mac, Linux, Web, Android, iPhone, and iPad.
You can read the complete official changelog below.
Skype 8.93 Changelog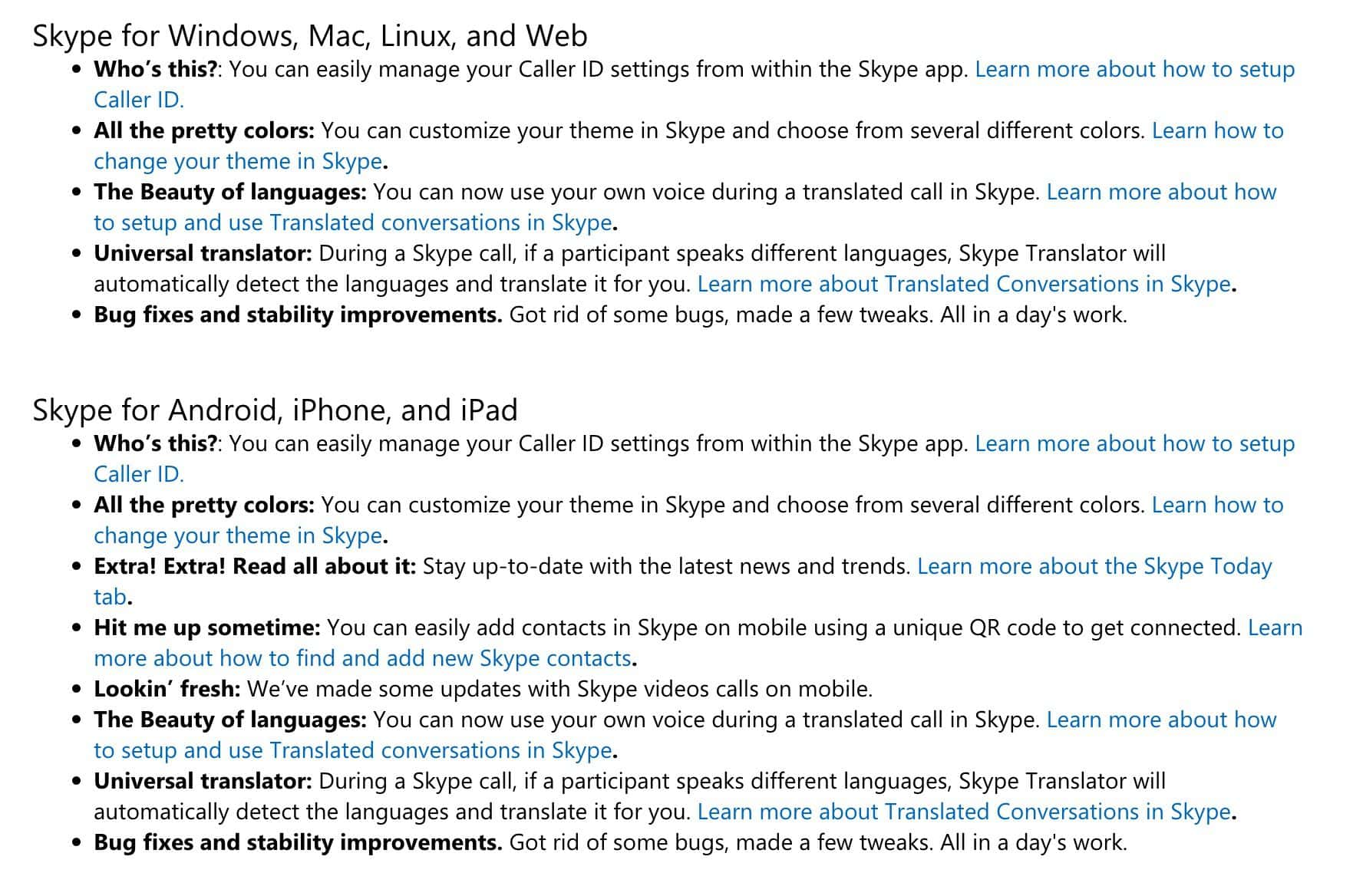 Microsoft releases new Skype versions on a monthly basis to add new features, improvements, and fixes. These new features go through beta testing with Skype Insiders before becoming generally available. Microsoft will release another Skype update next month to introduce new features and fixes. In the meantime, you can become a Skype Insider if you want to test new features before most users. You can become a Skype Insider from here.
Skype Build 8.90 is available across all platforms. However, Microsoft says the update will be rolled out to users gradually in the next couple of days, and, therefore, there is no need to worry if you haven't got it yet.