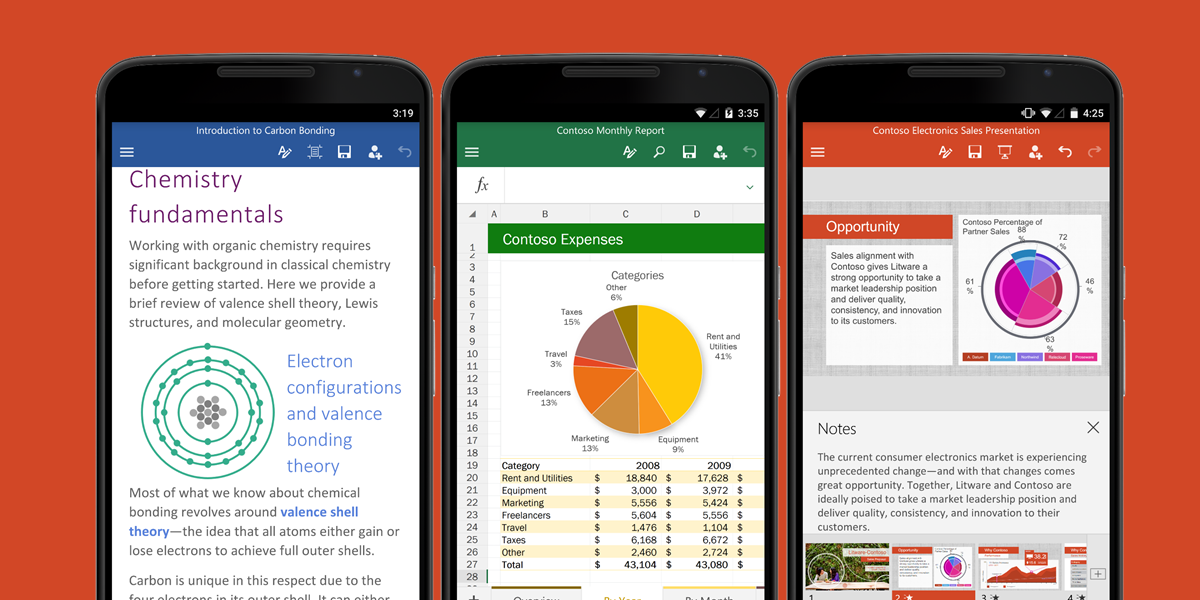 Microsoft yesterday released the December Insider Slow feature update for Office for Android. The updated app versions or build numbers to receive the latest features: Word for Android (16.0.7668.4756), Excel for Android (16.0.7668.5013) and PowerPoint for Android (16.0.7668.4260).
What's New:
Use SVG images in Word, Excel and PowerPoint for Android  Insert and edit scalable vector graphic (SVG) images in your document, workbook, and presentation to create sharp, well-designed content. No expert software required.
Multi-Windows Support for Word and Excel for Android*  You can now have multiple apps share your screen at the same time with Android 7.0 Nougat. For example on hand-held devices, two apps can run side-by-side or one-above-the-other in split screen mode. Learn more about Multi-Window Support on Office for Android.   *available only on Android 7.0 operating system
Update these apps from Play Store to enjoy these latest features.