Is Copilot the best AI companion out there? Help us find out by answering a couple of quick questions!
Microsoft has released Edge version 111.0.1661.44 for stable channel users. The latest version of Edge introduces a new Microsoft Edge PDF experience policy, which Administrators can now test after installing the update.
With the new Microsoft Edge PDF experience policy, Microsoft collaborates with Adobe to natively embed the Adobe Acrobat PDF engine into the Microsoft Edge built-in PDF reader. Administrators can now test the feature enabling the NewPDFReaderEnabled policy. The latest Edge update also brings other policy changes, which you can learn more about in the official changelog below.
Microsoft Edge Version 111.0.1661.44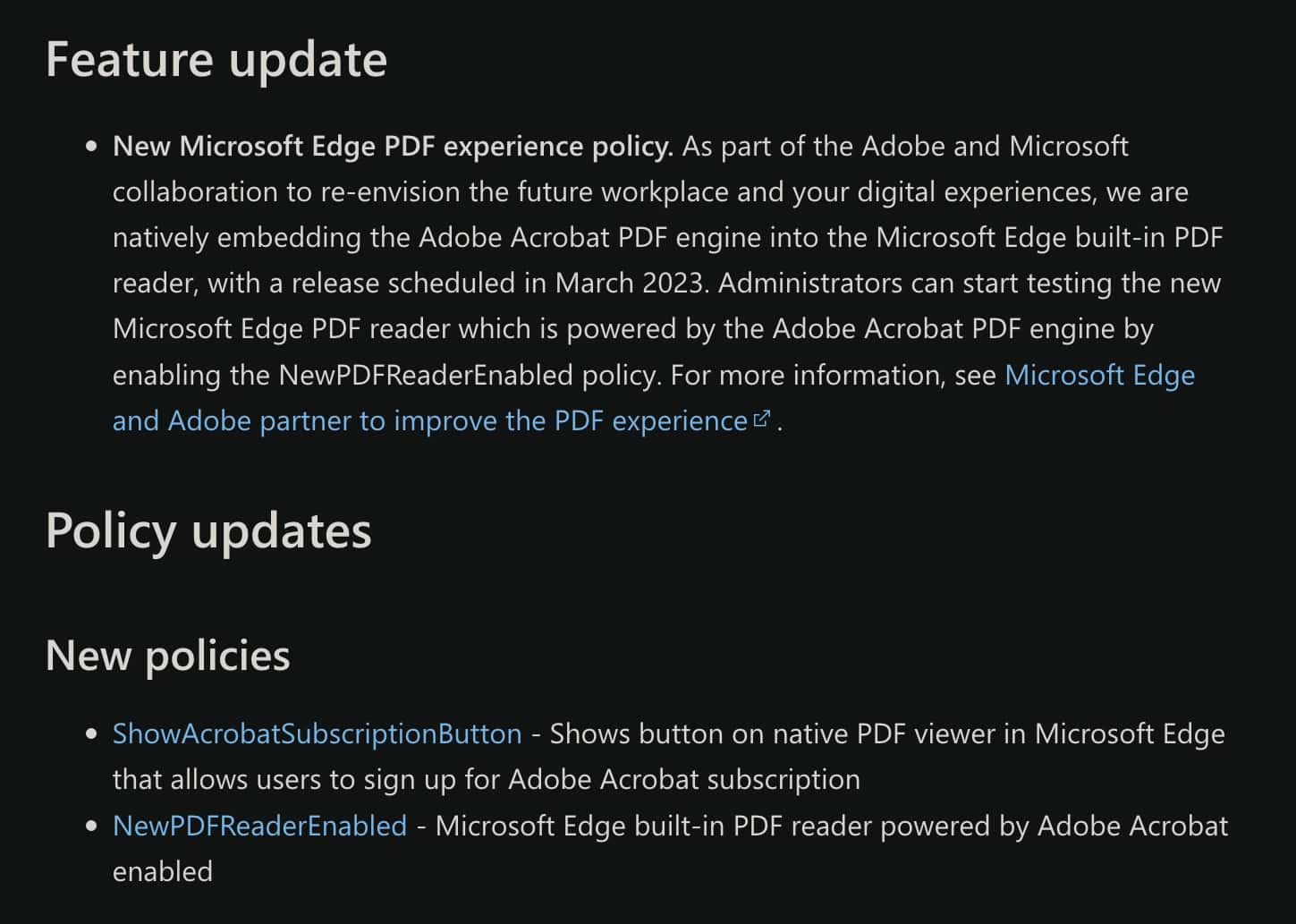 Edge 111.0.1661.44 is a minor update compared to the previous version, 111.0.1661.41, released a few days ago. Edge version 111.0.1661.41 introduced tons of exciting new features, including the new Bing button in the Edge toolbar, the ability to auto-hide the Edge Sidebar, and so much more. On the contrary, the latest version of the Edge comes with only one feature that too is limited to Administrators.
Have you installed Edge version 111.0.1661.44 yet? Let us know in the comments section.