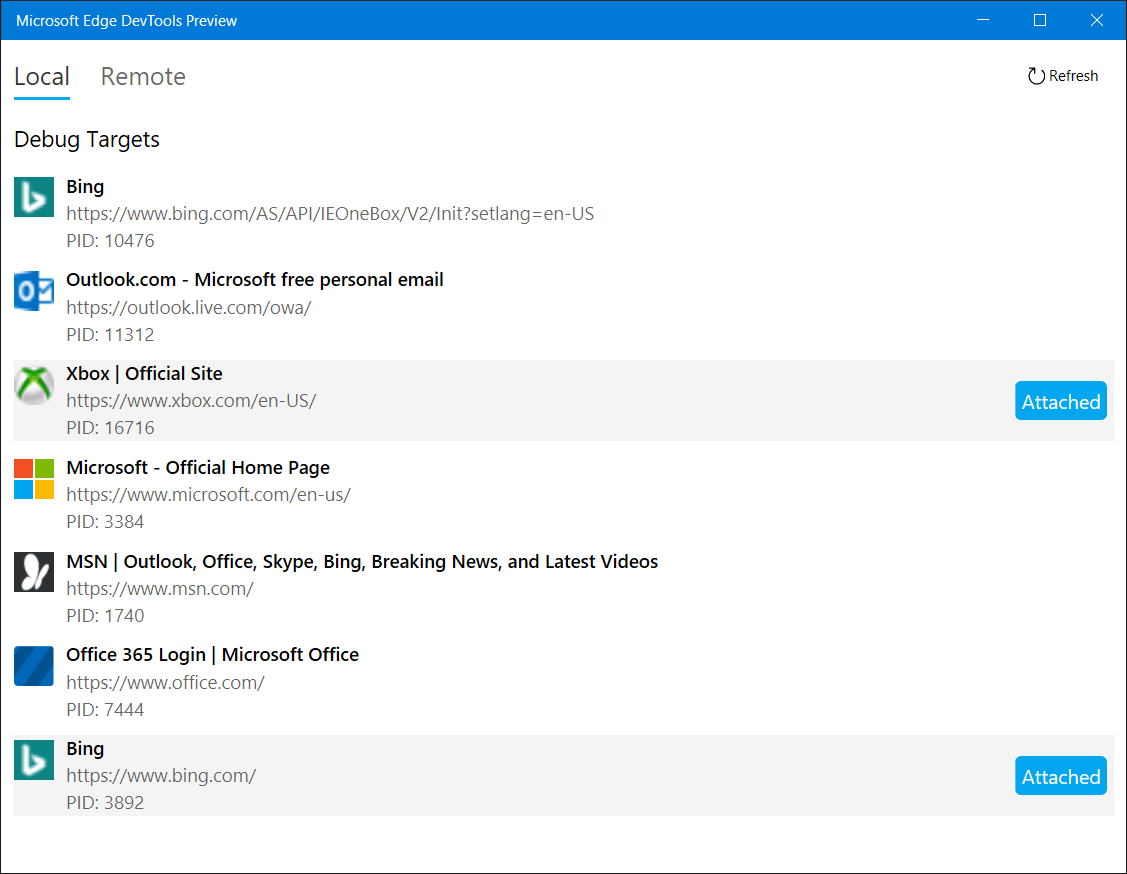 Microsoft today announced the release of new Edge DevTools Preview app in Microsoft Store. Instead of updating the existing developer tools that is built into Edge web browser, Microsoft is introducing this new DevTools as a web app from the Microsoft Store. Since it is a web app, it can be used side by side with the tools that is already included in Microsoft Edge. This app comes with some new features such as debugging outside of the local browser and remote debugging devices.
Web content is everywhere inside Windows, you can find them inside WebViews in apps, add-ins for Office, Cortana, Progressive Web Apps in the Microsoft Store, and many other places. In order to help developers in debugging the web content in all these places, this new DevTools preview app will allow developers to attach the tools to any instance of the EdgeHTML engine on Windows.
In addition, this tool will also support remote debugging. For example, you can debug the web on an Xbox, HoloLens, or an IoT device. By using the Device Portal feature in the Settings app, developers can connect to that device over the network or via USB to debug remotely from this app.
You can learn more about this new app from the source link below.
Source: Microsoft