Microsoft has released a new update for Edge users in the Beta Channel. Dubbed Edge Beta 114.0.1823.11, the latest update brings a couple of new features, no improvements and bug fixes, and policy changes.
The latest Ege Beta build comes with Microsoft Edge Workspaces, albeit in Preview. For those who do not know, Workspaces allows customers to organize their browsing tasks into dedicated windows. You can also share tabs with others so they can view the same websites and the latest working files in one place.
The latest Edge Beta also introduces the ability to attach the Sidebar to the Windows desktop. By attaching it to the Desktop, you can access powerful AI tools and web-based services, including Bing Chat and more, without launching a browser window. You will be able to "attach the sidebar to their Windows desktop by clicking a "popout" icon near the base of the Sidebar in the browser."
Moreover, Edge Beta 114.0.1823.11 turns the Enhanced security mode on by default. However, this is a controlled rollout, meaning not everyone will get it on the same day. It also includes new policies, which you can learn more about in the official changelog below.
Edge Beta 114.0.1823.11 Changelog
New features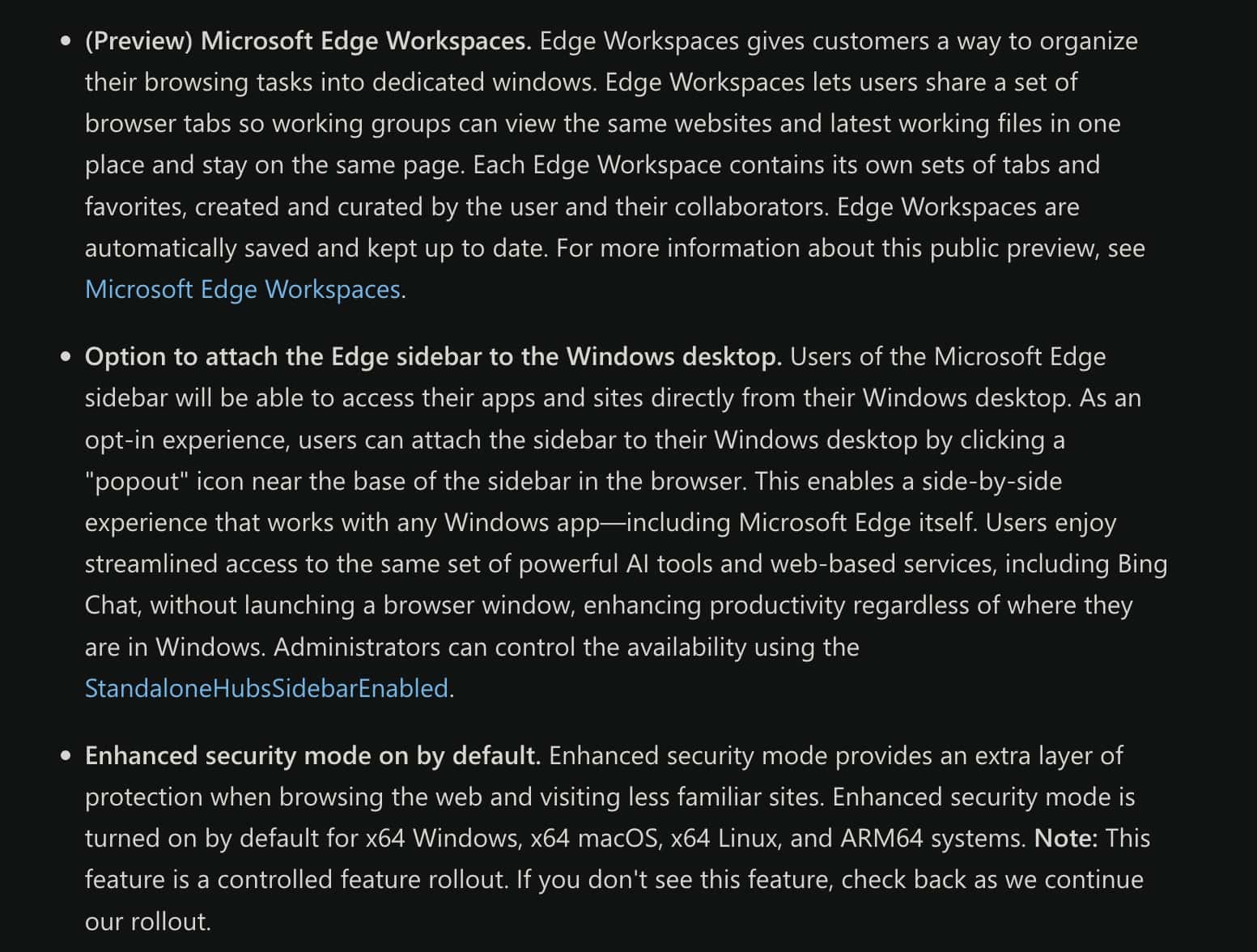 Policy changes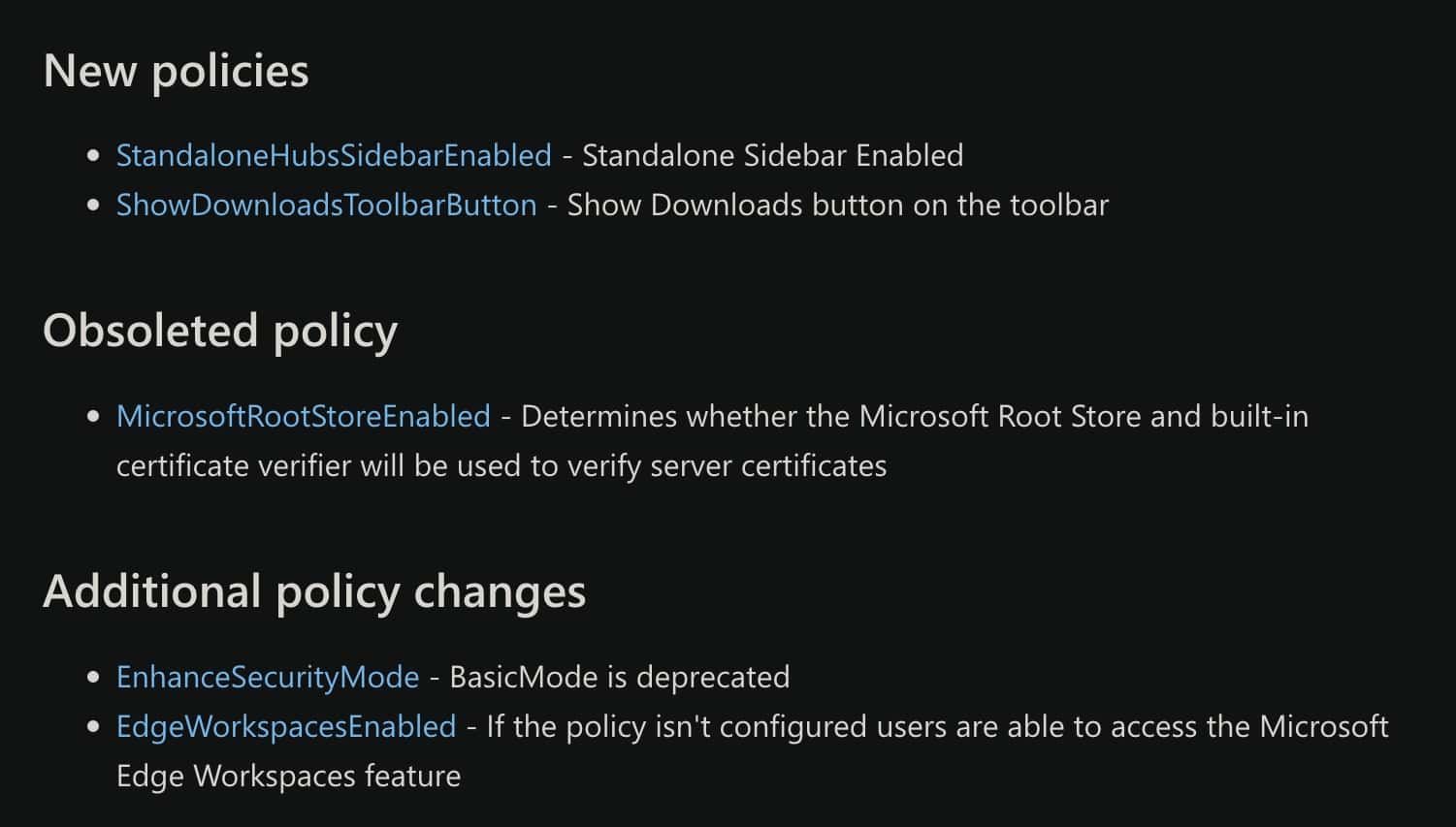 To update to the latest version of Microsoft Edge Beta, users need to navigate to Help and feedback > About Microsoft Edge. You will see the update here. You need to download and install and then restart the browser to complete the installation. It is worth noting that Edge Beta 114.0.1823.11 is not available for Windows 8.1 or older PCs, as Microsoft Edge no longer supports them for Insider builds.