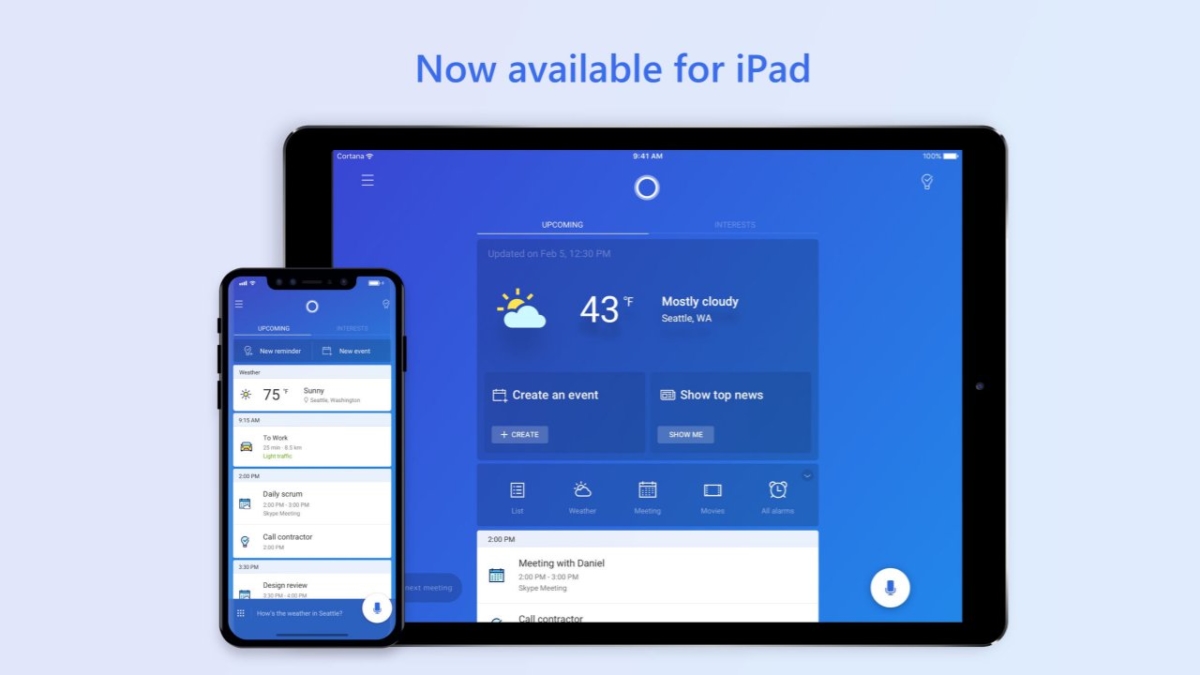 Microsoft has been pretty open when it comes to cross-platform support for both apps and services. Starting today, you will be able to use Microsoft's virtual assistant Cortana on Apple iPads as well. This is not a big deal considering the fact that Microsoft already has Cortana for iPhones and this will just serve as an extension to the same.
Cortana is not that different on iPads than it is on iPhones but the layout and the UI have been improved to adapt to the bigger screen. The latest addition sure will improve Microsoft's reach in terms of cross-platform support. In addition to iPad support, Cortana now launches 20% faster.
If you own an iPad then you can get Cortana from iTunes Store below. Do let us know your thoughts on this in the comments section below.