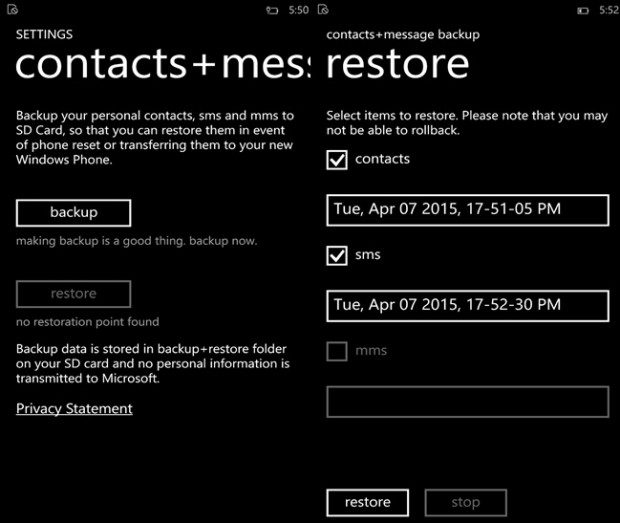 Microsoft has released a new contacts+message backup app for Windows Phone 8.1 devices. Once you install this app, this will appear in the Settings menu in your phone. It enables you to make backup of all your contacts (in VCF format) and messages (SMS & MMS including attachments) to SD card (in XML format) for later restore to same or another Windows Phone. Backup is stored in 'backup+restore' folder on the SD card.
For now, it works only for first Sim slot in dual sim devices. Restoring a backup of messages from a dual SIM Windows Phone restores all messages to message store for the first SIM/slot.
Download it here from Windows Phone Store for free.