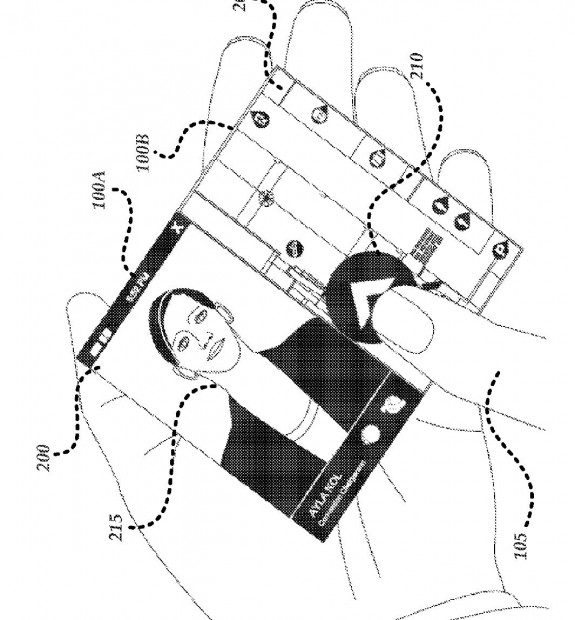 We recently came across an interesting Microsoft patent which describes a dual module mobile device. Due to limited screen real estate and small device form, there are lots of limitations on user interaction model on current smartphones. Microsoft is describing a system where there will be two separate mobile display modules and they can be combined together to form a single display system. Depending the position and distance between the modules, the content on these displays may vary.  For example, moving first module forward relative to second module may cause first display to zoom out of a displayed first user interface portion, while second display may zoom in on a displayed second user interface portion.
Abstract:
A dual module portable device may be provided. A motion of a first module of the dual module portable device may be detected. Based at least in part on the detected motion, a position of the first module may be determined relative to the second module of the portable device. Once the relative position of the first module has been determined, a portion of a user interface associated with the relative position may be displayed at the first module.
Microsoft has described lots of such of use cases for this dual module display system. Read more about it from USPTO.
Source: UPSTO