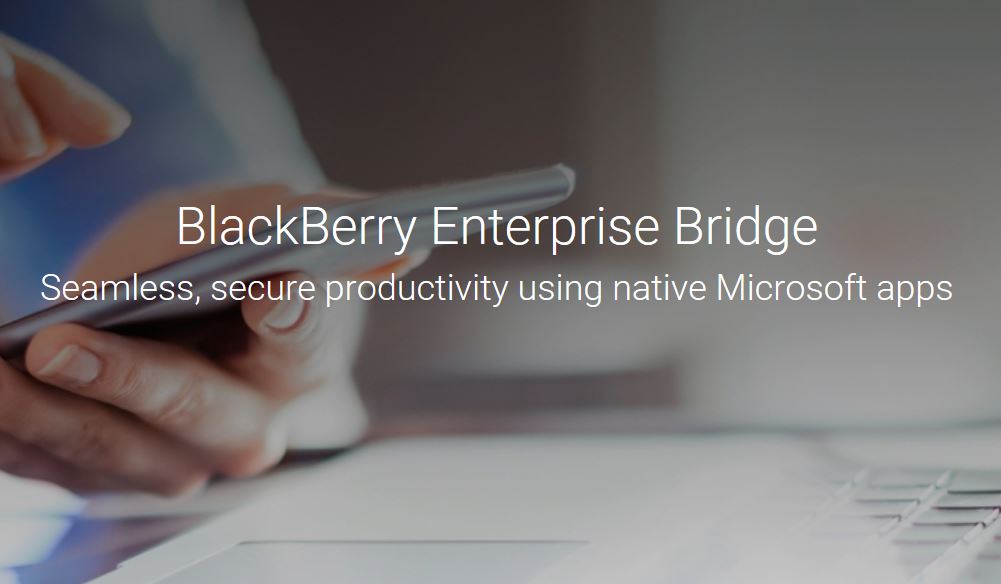 Until now, enterprise users would have to edit their Microsoft Office files outside of their organization's secure managed application environment. Microsoft today announced that they are partnering with BlackBerry on a first-of-its-kind solution called BlackBerry Enterprise BRIDGE to solve this problem. Through this solution, enterprise users can seamlessly use native Microsoft mobile apps from within BlackBerry Dynamics apps such as BlackBerry Work.
BlackBerry Enterprise Bridge is a BlackBerry Dynamics enabled and Microsoft Intune protected app. This allows users to share their documents while the data encryption and document fidelity are preserved, and common data leakage policies are applied.
"BlackBerry has always led the market with new and innovative ways to protect corporate data on mobile devices," said Carl Wiese, president of Global Sales at BlackBerry. "We saw a need for a hyper-secure way for our joint customers to use native Office 365 mobile apps. BlackBerry Enterprise BRIDGE addresses this need and is a great example of how BlackBerry and Microsoft continue to securely enable workforces to be highly productive in today's connected world."
"In an era when digital technology is driving rapid transformation, customers are looking for a trusted partner," said Judson Althoff, executive vice president of Worldwide Commercial Business at Microsoft. "Our customers choose Microsoft 365 for productivity and collaboration tools that deliver continuous innovation, and do so securely. Together with BlackBerry, we will take this to the next level and provide enterprises with a new standard for secure productivity."
Microsoft and Blackberry are expecting that some of the world's largest banks, healthcare providers, law firms, and central governments will find this solution attractive.
Microsoft today also announced that BlackBerry UEM Cloud, BlackBerry Workspaces, BlackBerry Dynamics, and BlackBerry AtHoc are now available on Azure.
Source: Microsoft