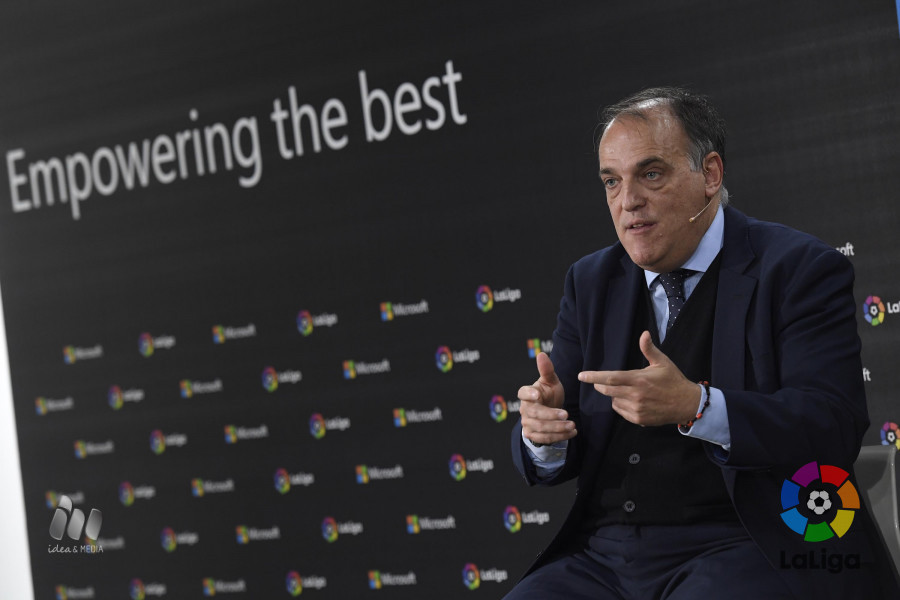 Microsoft today announced that it's partnering with LaLiga to bring new digital experiences to more than 1.6 billion fans worldwide. As part of the partnership, Microsoft will become the Official Technological Partner of LaLiga as well. Using Microsoft's artificial intelligence and cloud services, LaLiga will apparently be able to identify demand for a certain game, or a specific online content. Pilar López, the President of Microsoft Ibérica stated:
"Our partnership with LaLiga is going to lead to a major new wave of innovation in the sports industry, revolutionizing the way in which supporters relate to clubs and players, and radically transforming the management model of the sports organizations themselves,"
According to the official press release from LaLiga, Microsoft's cloud services: Azure, Office 365 and Dynamics 365 will play a "key role" in the "digital transformation" of LaLagia — which will be using Microsoft's cloud services to reach more than 1.2 billion users.
LaLiga will mostly be using Microsoft Azure to power the new experiences, which, according to LaLiga, guarantees the "flexibility and scalability needed to deliver an optimal user experience to the 1.6 billion". In addition to the new digital experiences, Microsoft and LaLiga will work together to extend the new innovations to other organizations in the football industries, including the different football clubs.