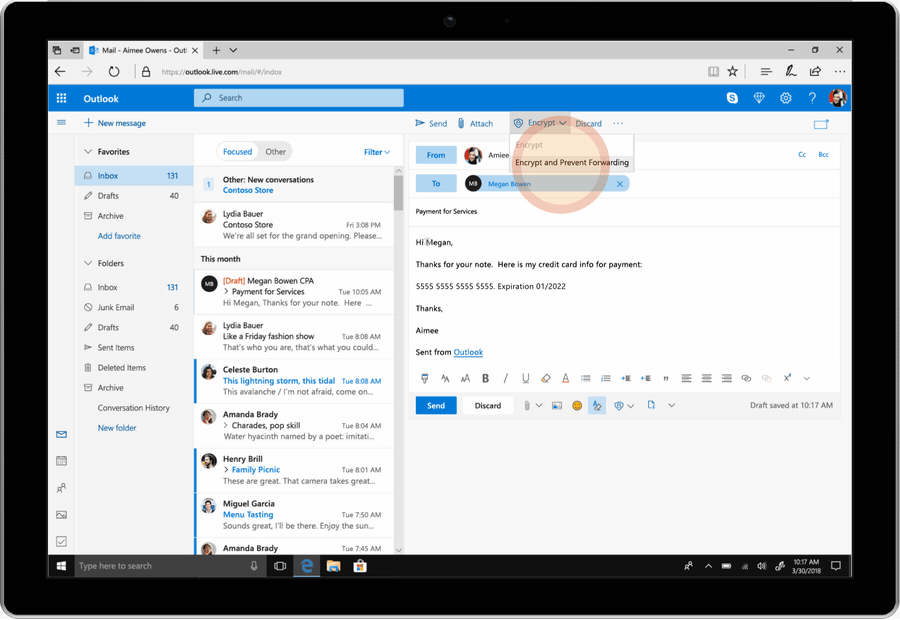 Earlier this month, Microsoft announced a couple of new security features for Outlook.com users.
One of them is the new Email encryption feature that ensures end-to-end encryption of your email. When someone enables this feature when sending an email, their email will remain encrypted over a secure connection to protect it from cybercriminals. Recipients of these encrypted email can view and reply to them just like any other email if they use the Outlook for iOS and Android app, or the Windows Mail app. If someone writes an email with sensitive information like SSN, Outlook.com will detect and offer a suggestion to send with encryption.
The second feature is called Prevent Forwarding which can be used to restrict the email recipients from forwarding or copying emails users send from Outlook.com. Microsoft has now started the roll out of these features to Outlook.com users. Check them out today.
via: Windowsunited.de