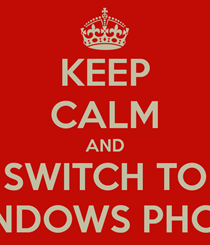 Blackberry's implosion has been become pretty public recently, but for many businesses the company is still synonymous with getting work done on the move.
Analyst firm Gartner is now recommending those businesses, who still use tens of millions of Blackberries, should make plans to move off that platform post-haste.
"Gartner recommends that our [BlackBerry enterprise] clients take no more than six months to consider and implement alternatives to BlackBerry," said Gartner analyst Bill Menezes in an email interview with Conputerworld. "We're emphasizing that all clients should immediately ensure they have backup mobile data management plans and are at least testing alternative devices to BlackBerry."
Gartner recommends:
Move off BlackBerry devices completely
Place BlackBerry on a "contain" status where users are told that BlackBerry will be discontinued except when approved by management, possibly leaving a "controlled" community of BlackBerry devices.
Upgrade a limited set of users, such as executives who want a BlackBerry physical keyboard or users in high security jobs, to BB 10 devices, while supporting other platforms such as Android or iOS,  but Gartner also suggest enterprises should not activate BES 10 for management of Android and Apple devices until there is more clarity on BlackBerry's future.
The full Gartner report will soon be delivered to their clients, but what has been made public so far does not seem to include a recommendation to go Windows Phone, despite the back office of these companies likely running on Microsoft infrastructure.
It seems, given the opportunity, and especially with Microsoft's impending ownership of Nokia's mobile division, now would be a good time to hit the enterprise market hard with marketing suggesting a smooth transition from Blackberry to Windows Phone, which has a cost advantage over iOS and a security advantage over Android, is a very good idea.
Do our readers agree? Let us know below.