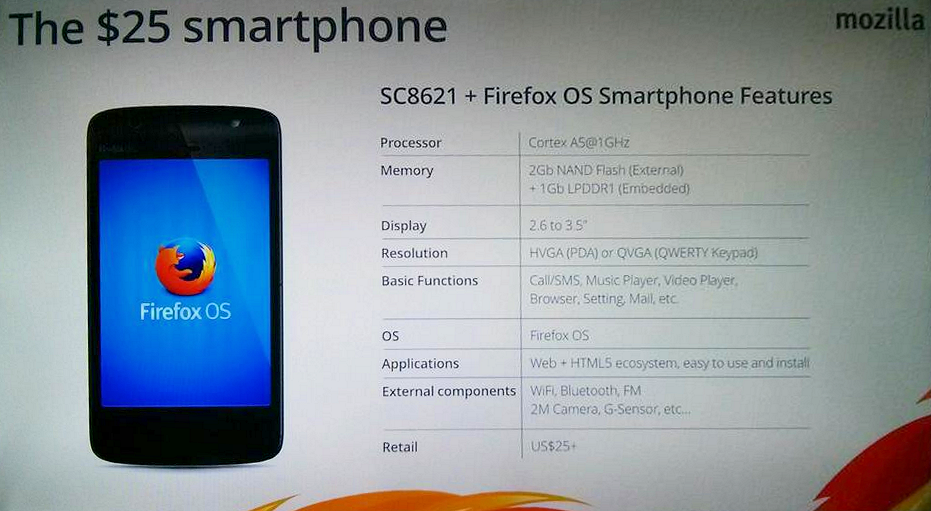 Digitimes reports that Microsoft plans to phase out feature phones, and that this will stimulate the sale of super-cheap smartphones running emerging operating systems such as Tizen and Firefox OS.
The phones, which would cost as little as $30 unlocked,will serve demand by regional telecom operators for handsets for first time smartphone owners.
Mozilla has teamed up with China-based handset makers including TCL, ZTE, Huawei as well as chipset vendor Spreadtrum Communications to form a supply chain for Firefox smartphones and has launched 14 models in 30 markets.
Meanwhile, Samsung is expected to launch its first Tizen-based smartphone, the Z1, in early 2015. The Z1 is expected to come with a 4-inch display, 1.2 GHz dual-core processor and priced below US$100, the sources noted.
Gartner expects only 10% of more than 2 billion phones in 2018 will still be feature phones, making the market for low-cost smartphones very large.
Do our readers feel Microsoft should be pursuing this market with Windows Phone-lite instead, or will these "junk" phones merely serve as a stepping stone to proper smartphones?