If you use a Windows phone and was waiting for Microsoft to announce something at build, prepare to freak out and have your mind blown. Microsoft completely ignored its own mobile platform during a Windows developer conference.
As a Microsoft fan, the event was exciting and mind-blowing. We have UWP apps being enabled on the Xbox, the availability of HoloLens, the new bots platform and the availability of project centennial. This is all thrilling stuff that makes reporting on tech really exciting and fun.
As a Windows phone fan who became a Microsoft fan because of Windows phone and worked on a site known as Windows Mobile Poweruser, the situation is much less rosy.
Microsoft barely mentioned its mobile platform at all throughout the presentation. It wasn't because they had no chance to do so, the firm clearly had the opportunity to mention Windows 10 Mobile several times especially when talking about apps coming to the platform. While one could object to this by stating that Microsoft is rolling Windows 10 phones and PCs together, there is little precedence in past events to suggest this. Microsoft constantly mentions Android and iOS, and even picks an Android phone to show off Cortana, a feature that debuted on Windows phone.
Microsoft also announced a huge anniversary update coming to Windows 10 PCs, Xbox devices and phone this summer. It brings several new features to the PC and the Xbox, and does something on the phone I'm not sure what that something is because Microsoft does not say anything about it at all in the blog post apart from informing Windows Mobile users that they're receiving an update sometime in the summer.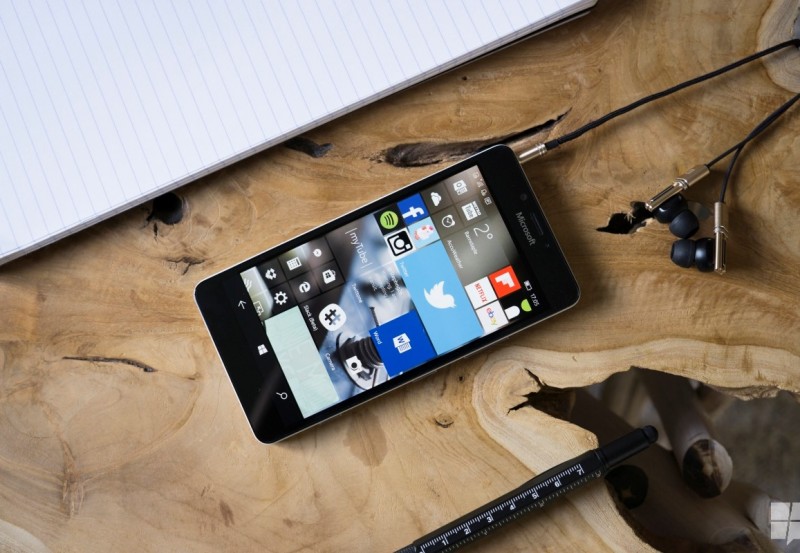 Appearance is a big part of reality, simply appearing to do something even if you haven't done it yet or you don't plan to do it can alter the way people perceive you. When the narrative running is Windows phone is dead and Microsoft has abandoned it, Microsoft not mentioning that they have added Windows Phones to their Windows 10 family, showing off Windows phone features on alternative OS devices and generally ignoring their own mobile ecosystem is not a good sign.
If we could see it, then others did too. ISVs, developers, tech reporters and other firms all saw Microsoft offer a subtle vote of no confidence in their own mobile platform.  
I'm not saying Windows phone is dead, I'm just saying that it might not be the best strategy to invest in any Windows phones if you're on a budget.