While the Lumia 435 and 532 may have been the stars of today's show, Microsoft may have inadvertently let something else slip from the stable.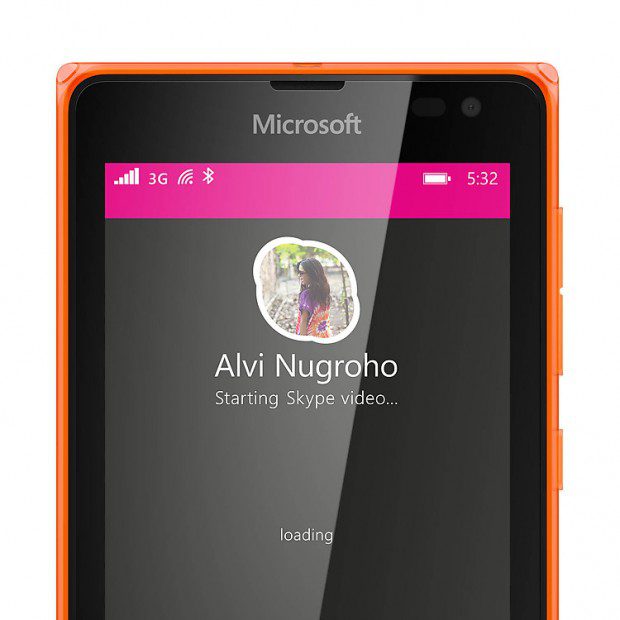 If you're wondering what app that is, well that's Skype apparently,. But a version of Skype we've never seen before with an apparently all new design that eschews much of the blue. This could of course be a botched mock up, however it doesn't actually resemble any current Skype app on any platform nor would it make sense since Microsoft already has a veritable glut of Skype images to choose from.
Assuming this is part of a new unannounced Skype design, what do you think of it? Let us know in the comments!
Update: Some readers have spotted that this has actually been shown off before hand. Here is the demo video provided by Microsoft, which matches the above screenshot:
And here is how the app actually works now: