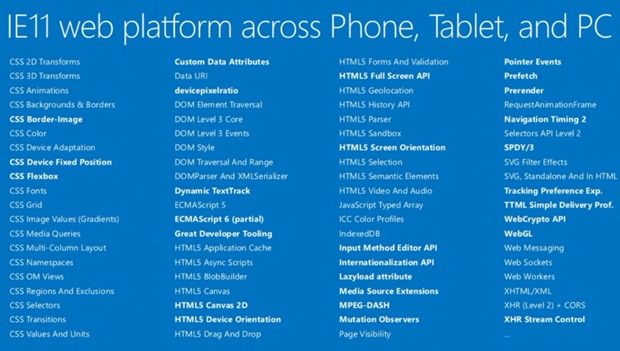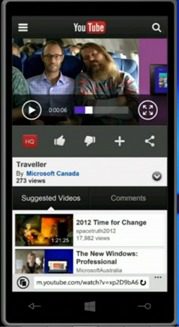 Microsoft has listed some of the improvements in IE11, which features in Windows 8.1 and also Windows Phone 8.1.
Of note is that Windows phone now supports SPDY/3 and Prefetch, Prerender and Lazyload attributes, which should give a much faster web experience.  The browser will now also support WebGL, and Microsoft showed off their Fish GL demo running at 60 fps on a Windows Phone using the technology.
Microsoft also showed IE11's new ability to show inline video, demonstrating it on a live YouTube video.
Lastly, Microsoft has made their WinJS JavaScipt library cross-platform, meaning developer who code HTML5 apps using Microsoft's controls can now easily support the same applications on iOS and Android.