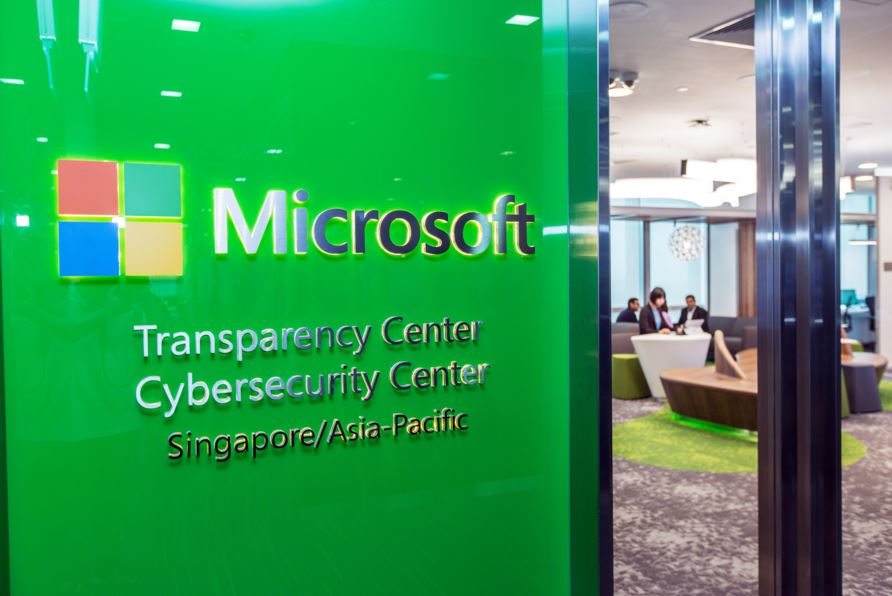 Microsoft today launched its first combined Transparency Center and Cybersecurity Center in Singapore to serve the Asia-Pacific region. Microsoft already has several Transparency Centers and Cybersecurity Centers in various countries, but this is the first time they have combined it together in a single location. The Singapore Transparency Center will be part of a global network that covers four regions, joining existing facilities in Redmond, Washington, for North America, and Brussels, Belgium, for Europe.
The Microsoft Transparency Center is a cornerstone of Microsoft's long-standing Government Security Programme (GSP), which offers participating government agencies the opportunity to review the source code of Microsoft products, access information on cybersecurity threats and vulnerabilities, and benefit from the expertise and insight of Microsoft security professionals. Nearly 40 countries and international organisations currently participate in the programme with 10 participants from Asia-Pacific.
The Microsoft Cybersecurity Center will enable enterprises to get access to security specialists and technologies at Microsoft. The Cybersecurity Center will bring innovations and advancements by way of security platform, threat intelligence analytics, advanced threat protection, machine learning capabilities, security services and cloud security in a comprehensive way.
Microsoft believes that this new Transparency Center and Cybersecurity Center will expand Microsoft's public-private- partnerships in the Asia-Pacific region, while enabling and empowering enterprises to manage modern security threats effectively.