It's hard to deny that Microsoft is letting its tablet mode die on the vine. True, the firm hasn't outright tossed it out of Windows 10, but it hasn't seen any major updates that make it more usable for tablet first users. Gestures — which form a large part of iOS and Android navigation now — have been discarded. A touch-first browser has gone the way of the dodo as well, and fewer and fewer improvements come to add the flair that tablet mode initially had.
Tablet Mode and the Microsoft Surface are two products that are intertwined on some level. The primary reason being, while there were many Windows tablets back in the heydey of Windows tablets, Microsoft's Surface Pro is one of the few that remain as of now. Both the Surface Pro and the Surface Go are Windows 10 devices in tablet form-factors. They highlight different strengths and weaknesses of Windows as a tablet OS. The Surface Pro is too large to be used as a tablet effectively and works very well as a laptop replacement so much so that you forget it is even a tablet to begin with.
The Surface Go is the perfect size to be used as a tablet, but you won't find Amazon Prime Video on it. You won't see Google Play Books, Kindle or Comixology, nor games. Like the Surface Pro, it shines best when you pair it with a keyboard. If your goal is to replicate a classic iPad style experience on Windows that's not a good thing.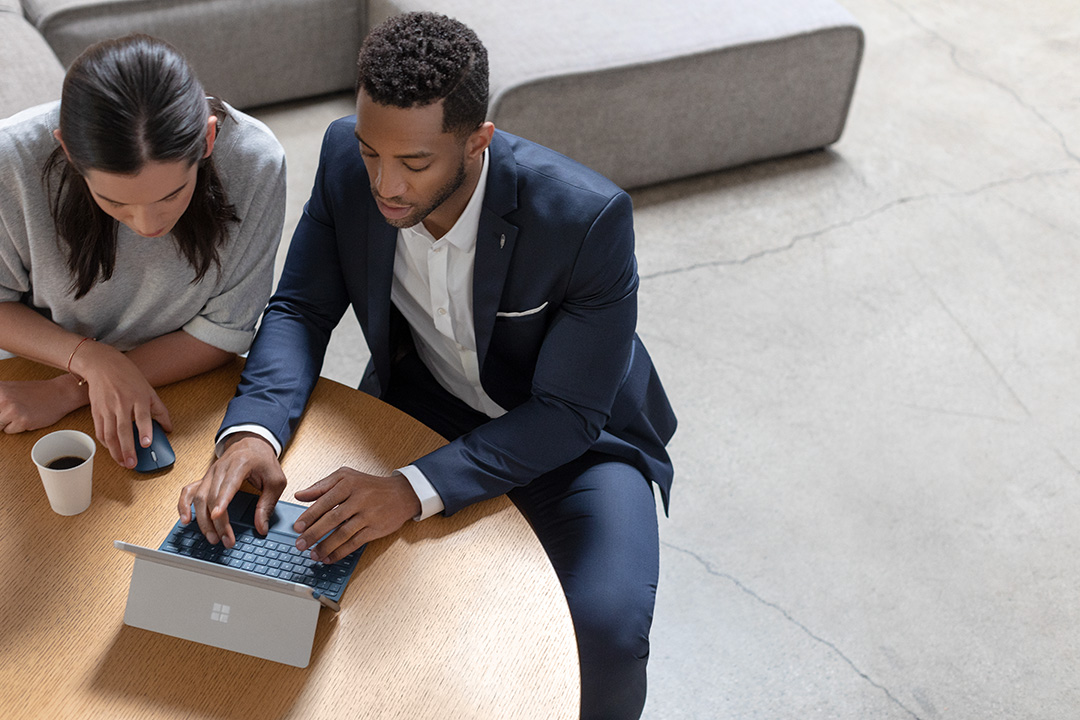 Tablet Mode in a way was a holdover from the tablet focused Windows 8 and 8.1 where Microsoft thought touch would rule the world. While those two operating systems were characterised by their gesture-driven navigation, beautiful animations and transitions. Windows 10's Tablet Mode was more strict, more utilitarian. Users of Surface devices who got updated to Windows 10 felt it, and it came off as less playful and less interesting than what Microsoft had originally envisioned for tablet devices. More of an afterthought than something Microsoft wanted to do. The other factor that dragged down tablet mode was Windows 10 Apps. Tablet Mode could only really shine if app developers went out of their way to build beautiful app experiences for Windows 10. They did not. The reaction to Windows 10 and the original Windows app experience has been so tepid that Microsoft has been forced to reintroduce Win32 to the world as the future of Windows alongside Progressive Web Apps.
The new touch mode doesn't go as far as tablet mode. It simply makes base Windows more touch-friendly as a whole, and it makes a lot of sense for two reasons. First, the old-style Windows tablet mode wouldn't have worked as is much longer, it was built around live tiles which are almost certainly going away, and Microsoft has not done much work on bringing it up to Windows 8 levels.
The Windows 10 Universal apps (as originally conceived) which would have driven user engagement weren't forthcoming, and Microsoft couldn't count on its existing developers to summon interest for Windows 10 specific features out of nowhere. So the firm now has ditched the tiles start screen for icons and has effectively built a mode that reflects how users actually use Windows.
The second is a response to a market-wide rethinking of what users find valuable in a tablet. Taking a look at what Samsung is doing with tablets and a look at what Apple is doing with tablets. Both are crafting software experiences that mimick the desktop. A screenshot of Apple's iPad OS can easily be mistaken for a macOS screenshot. Samsung's Dex interface can easily be cousins with Windows 10.
"iPad transforms how people work and express their creativity, and with iPadOS, we're taking it even further by delivering exciting capabilities that take advantage of its large canvas and versatility," said Apple with the launch of iPad OS. "iPadOS delivers exciting features, including a new Home screen with widgets, more powerful multitasking and new tools that make using Apple Pencil even more natural."
"The Samsung DeX Pad bridges the gap between smartphone and desktop. With its desktop interface, and easy connection to a mouse, monitor, and keyboard, DeX Pad helps you get the most out of your favorite apps," Samsung said when launching Dex. The firm now builds this feature into its main line of tablets as a selling point without an accessory and even allows users to run it via an app on Windows.
As for traditional fun tablets? They're all but dead now. Certainly, they may offer the occasional sputter like a fish floundering on the beach, but that's just death throes, not a genuine life sign.
Microsoft may be ditching its original vision for tablet mode, but it's not the only one. The idea of tablets as a large phone style form factor is dying, replaced by a breed of tablets that are moving towards laptop-style productivity. Microsoft already has the market on that, so it doesn't make sense to invest further in the old style tablet mode. Furthermore, the aspects that make traditional tablet modes valuable like their vast number of entertainment apps and games aren't present on Windows. It makes sense for Microsoft to play more to its strengths. Tablets aren't going anywhere just yet to be fair. But they aren't the same as they were before. Microsoft is just catching on to current trends, and that's not a bad thing.