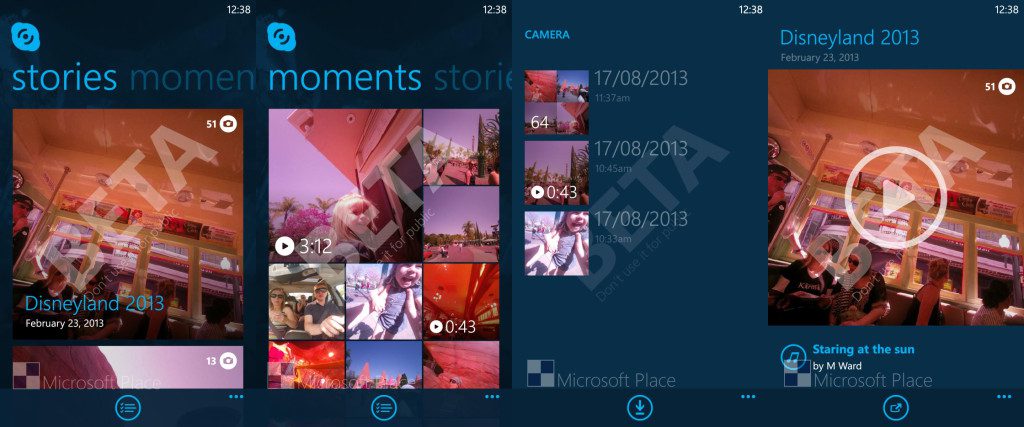 Microsoft is preparing a brand new app called Skype Cam for Windows Phone devices. This new app will allow users to take photos and videos, group them as stories and moments. Users will also be able to add music to these stories and share it with others. This app is currently being tested inside Microsoft and cannot be downloaded by general public. You can find the app listing here from Windows Phone Store.
Late last year, Microsoft released a group video messaging app called Skype Qik in Windows Phone Store. You can find that app here from Store.
Update: We were just informed that this Skype Cam app is just an early beta version of Skype Qik app.
via: MSFTPlace