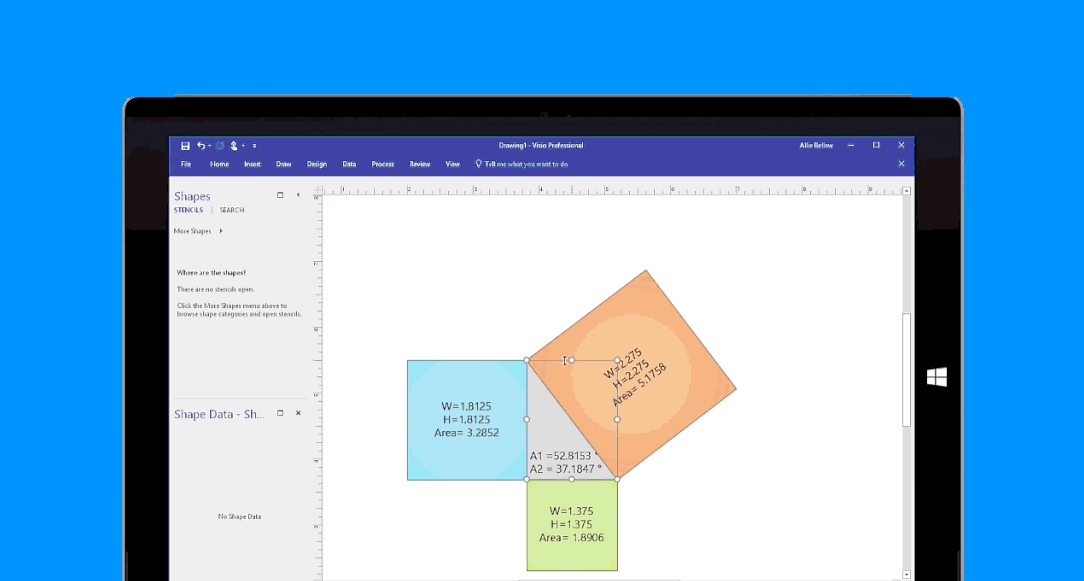 Microsoft has been making quite a few announcements regarding Visio in the past few weeks. The company recently brought the Visio Viewer to iPad users, as well as the web — allowing users to view and interact with their Visio content from any device. The software giant also brought Visio Viewer to the iPhone earlier this week.
This week, the company announced another new update for Visio, but this time only for Visio Pro user. If you are a Visio Pro user, you might be glad to know that Microsoft is adding new templates to the app for education. To be exact, the firm is adding more than 20 education templates and sample diagrams for the "core subjects" including things like trigonometry, physics, chemistry, and algebra. Using Visio Pro, users can build interactive demos to illustrate concepts — for example, Microsoft demoed a trigonometry concept which shows how the diagram intelligently changes depending on the size context.
Along with the built-in templates, users will also be able to try out third-party content on Visio Pro. The company is teaming up with GeoGebra, Desmos and Quizlet to deliver eight educational templates and five diagrams to Visio. In addition to this, the company is also bringing content from these companies to OneNote.
If you are interested, you can subscribe to Visio Pro for Office 365 here.