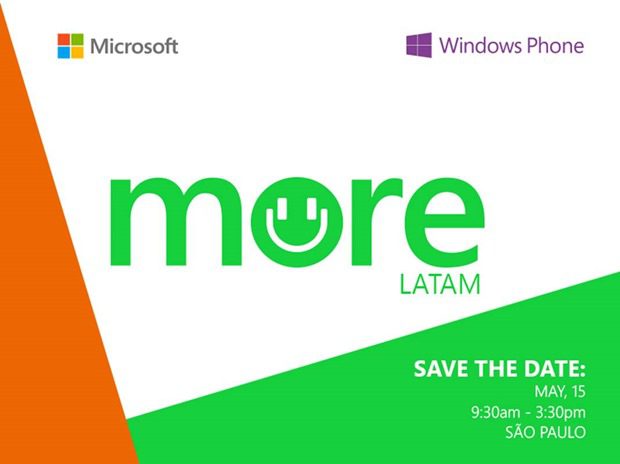 Microsoft is holding its first official mobile event after taking over Nokia's handset business last week.
They are holding a Save the Date event on the 15th of May in São Paulo, where it is believed the Nokia Lumia 630 and possibly 930 for the Brazilian market will be launched.
The Nokia Lumia 630 is widely seen as a successor to the Nokia Lumia 520 and has had tremendous uptake by carriers, with more than 100 of them worldwide ordering the device.
Via WindowsPhonebrasil.com.br, thanks Leo for the tip.