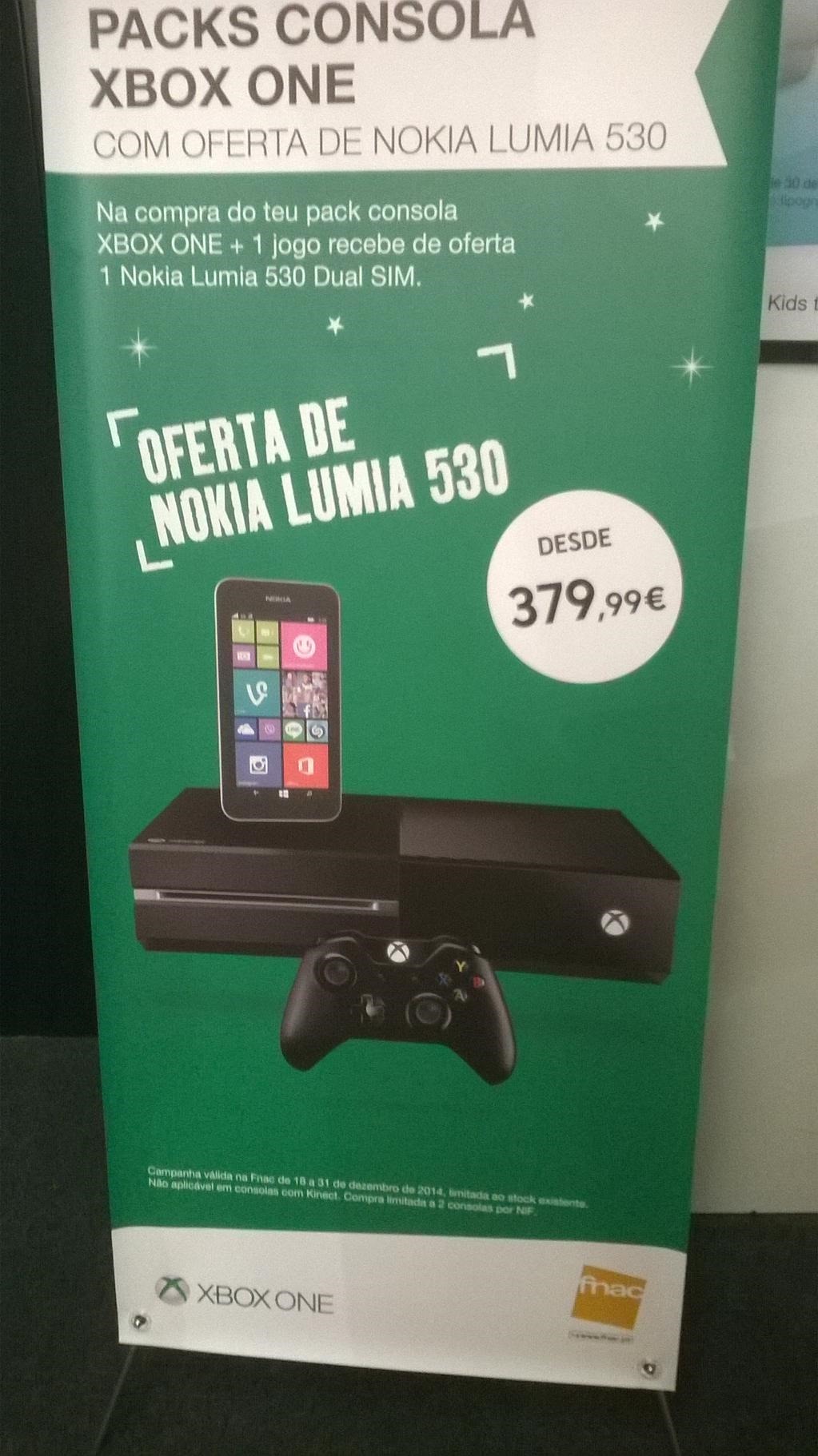 In Portugal at the FNAC store Microsoft is bundling the Nokia Lumia 530 with the Xbox One for 379.99 Euro.
The deal is different from other offers we have seen, where game consoles were offered with cellphone contracts, as in this case game buyers are being offered a Windows Phone with no contract, and finally represents a real ecosystem cross promotion.
In this offer FNAC is offering an Xbox One, one Game and the Nokia Lumia 530 for 379.99 Euro ($465) which seems a pretty good deal if one includes taxes.
Hopefully the next step is offering the handsets with Windows 8.1 and 10 PCs and laptops, to close the circle.
What do our readers think of this promotion?
Thanks Sangriaman for the tip.