Microsoft has filed another patent related to future Surface devices. The patent explores the idea of Touchless input and hand gestures which are similar to the infamous Nokia McLaren.
However, it looks like Microsoft might be planning to upgrade the technology and support better touch using the technology similar to Apple's TrueDepth Camera. The patent was filed way back in Q1 of 2016 and has been approved by U.S. Patent and Trademark Office on July 10, 2018.
A tracking system including a depth camera and/or other source is used to receive one or more depth maps imaging a scene including one or more human subjects. Pixels in the one or more depth maps are analyzed to identify non-static pixels having a shallowest depth. The position of the non-static pixel(s) is then mapped to a cursor position. In this way, the position of a pointed finger can be used to control the position of a cursor on a display device. Touchless input may also be received and interpreted to control cursor operations and multitouch gestures.
Microsoft could really create a new market if they launch a device with Touchless Input sometime this year. Apple has already introduced devices with 3D touch which is similar to the patent but still requires touch to work.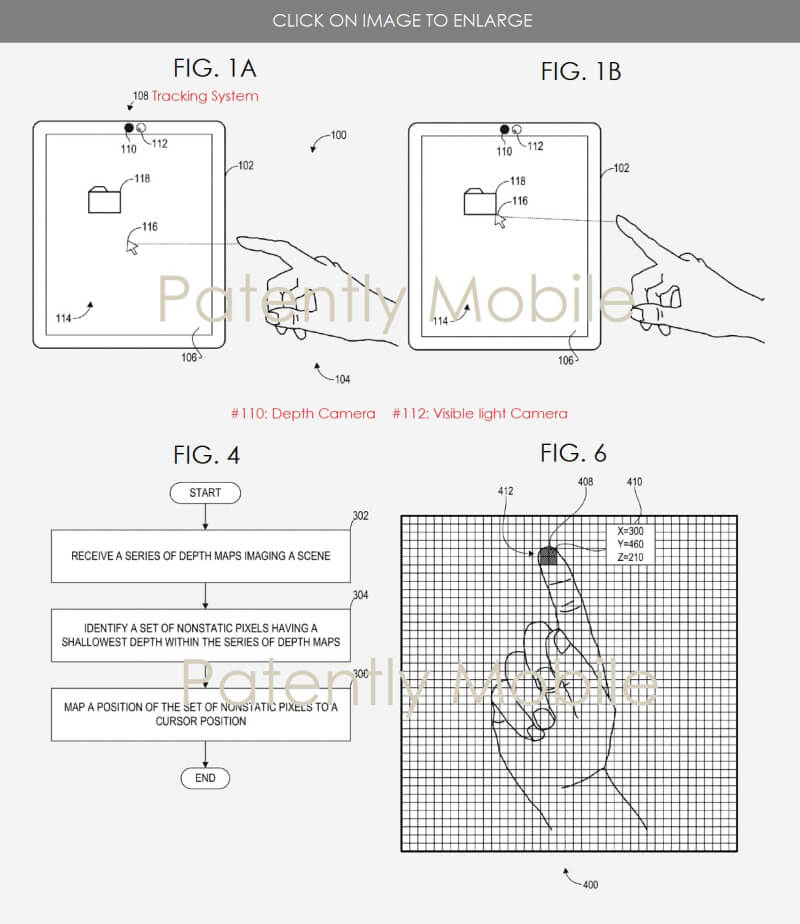 With Microsoft still working on Surface Phone, it is possible that the company might add this capability to the device. However, it still looks a little far-fetched, to say the least.
Source: Patently Apple; Via: Windows Latest