Is Copilot the best AI companion out there? Help us find out by answering a couple of quick questions!
If you are using websites as apps on your computer, you know that they act as regular apps with some differences here and there. You can open web apps like other applications or programs on your PC. However, Microsoft Edge wants to introduce more ways to open Progressive Web Apps (PWAs).
Microsoft is currently working on a feature for Edge to allow users to open PWAs directly from the browser address bar. Considering that you have already installed the website as an app, Edge's suggestion list will include the option to open the website in an app. Of course, the suggestion list in the address bar matches whatever you just typed in the URL bar.
While it's nice to have more options, the ability to open web apps from the browser address bar does not solve anything, nor does it make things easier. Microsoft is currently testing the functionality with Edge Canary users, but it may end up being one of those features that users do not use very often.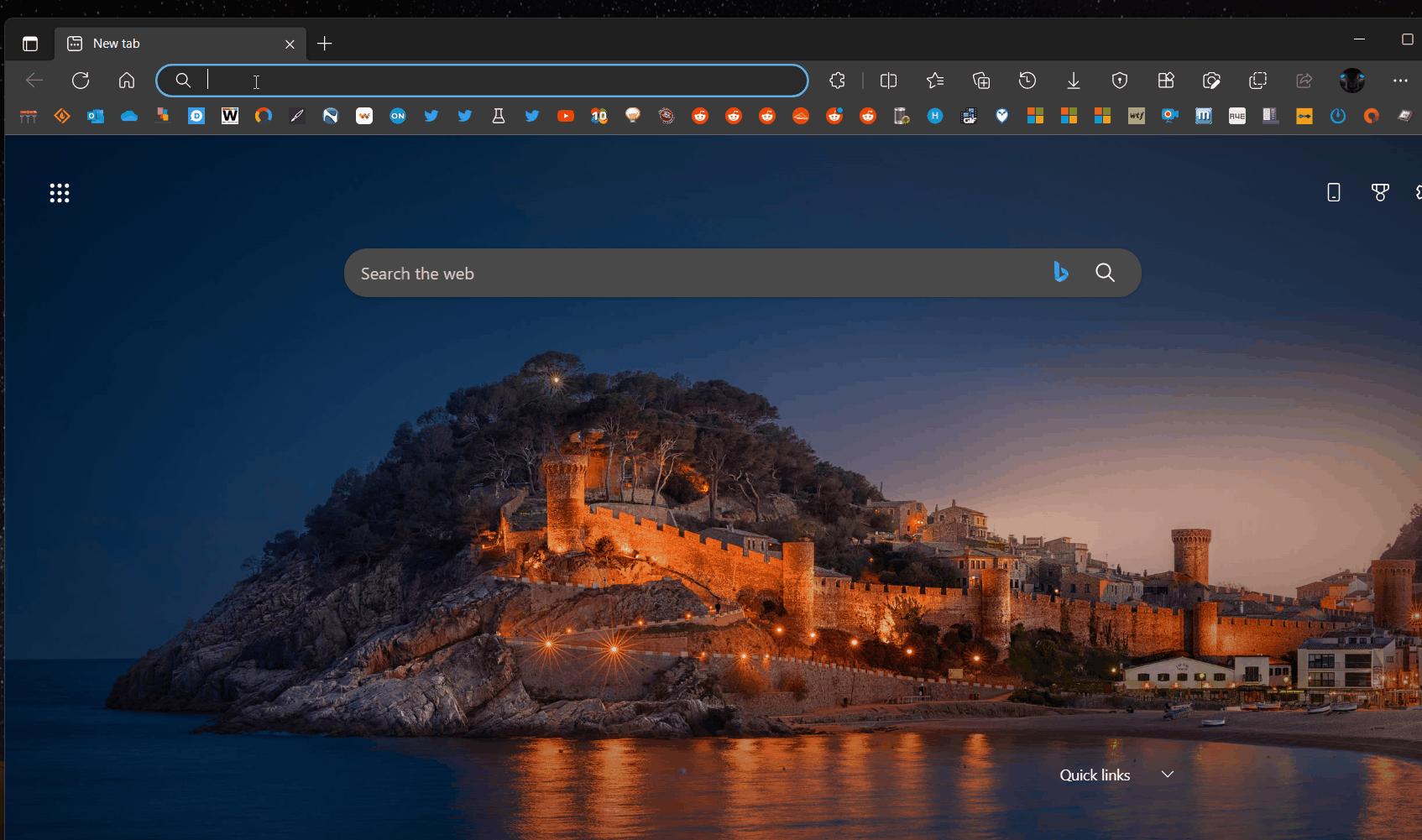 While how often users will use it is questionable, Microsoft has always been very vocal about the importance of web apps. Besides allowing users to open PWAs from the address bar, Microsoft is also testing a new "Install app" button in the address bar. The new "Install app" button is also exclusively available for Canary users, but when it gets a broader rollout, more people will be able to install web apps quickly.
Microsoft is putting its resources into improving not only the PWA experience but also multitasking in Edge. The software giant recently added "Split screen" to Edge to let users open two windows in a single tab. Unfortunately, it is only available to Canary users.
If you are a Canary user, have you tried any of the above features? Let us know in the comments section.
Via Leopeva64-2