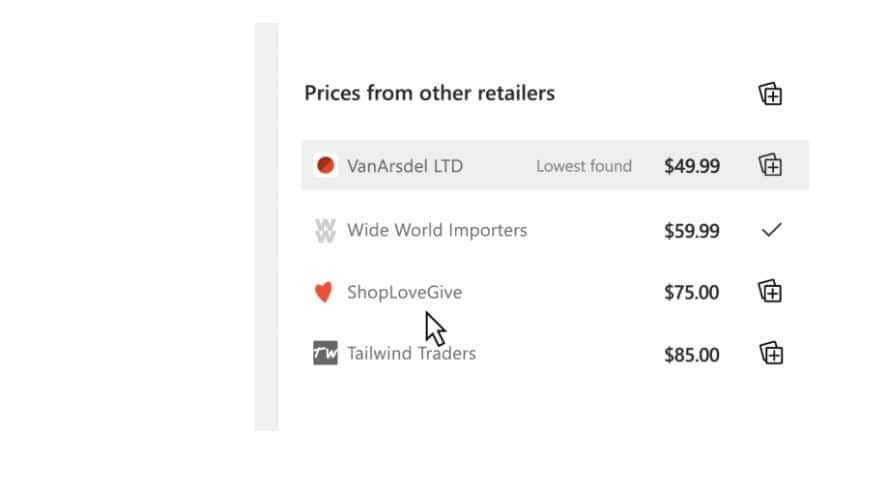 Microsoft today announced the new price comparison feature for Microsoft Edge browser. This new feature will help you find the best price of a product while shopping online with a minimal effort.
In a single click, you can compare the price of a product you want across other retailers. To try out this feature, you need to add a product to a collection. Once added, you can click "compare price to other retailers" to see a list of prices of that item across other retailers along with direct links to the pages so that you can quickly complete your purchase.
Microsoft also announced that it will bring more features that help you save time and money like more proactive price comparison and coupons. You can download the latest Edge canary build to try out this feature.
Note: This feature is available only in the US market for now.
Source: Microsoft