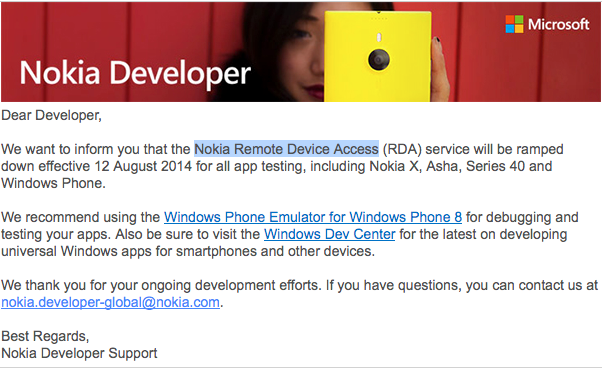 Microsoft Mobile has sent out communication to developers informing them that they will be shutting down their Remote Device Access program effective the 12th August.
The service allowed developers to test applications on a wide range of actual devices without actually owning them, and served S40, ASHA, Nokia X and also many Windows Phone devices.
The service shutting down is likely related to the deep cuts Microsoft has made in Microsoft Mobile, previously Nokia's handset division, with more around 12,000 staff from this division made redundant.
Microsoft is dropping support for Nokia's non-Windows Phone products, and are suggesting developers use the Windows Phone emulator for testing apps on that OS.
Does this affect our readers who are also developers? Let us know below.
Via Techrum.vn