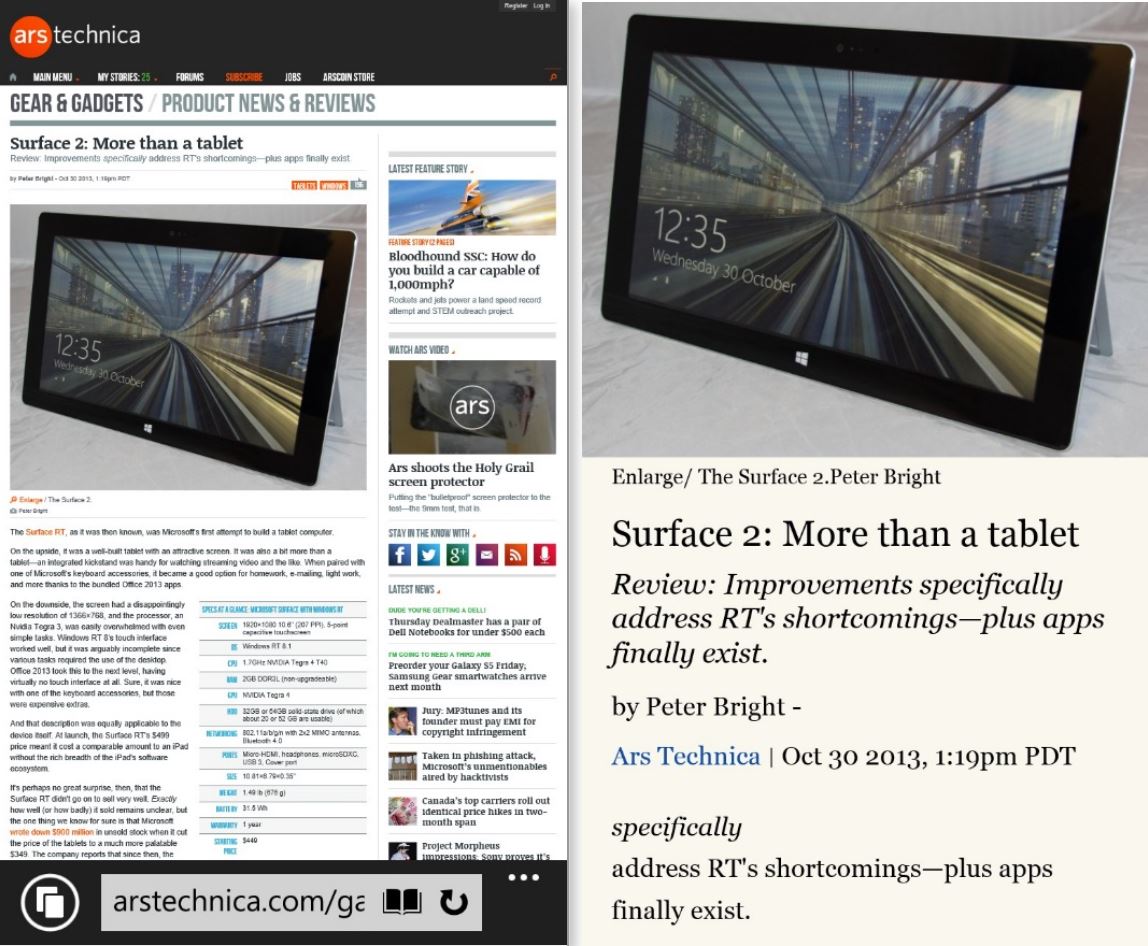 With the release of Windows Phone 8.1, users will be able to enjoy updated browsing experience via the new Internet Explorer 11  browser. This IE11 mobile is a massive upgrade to four key areas of your browsing experience: quick site access, fast and fluid browsing, safety and privacy, and accessibility. Microsoft today detailed all the improved experience. Here is the list of features,
Frequent sites + URL predictions
Unlimited (and easy to access) tabs + One IE, Everywhere
Live pinned sites
In-line video playback
Reading View
Remembering passwords
Swipe to go back and forward
Saving downloaded files
InPrivate Mode
DataSense High Savings Mode
Accessibility
Read in detail about all these features over at Internet Explorer blog.