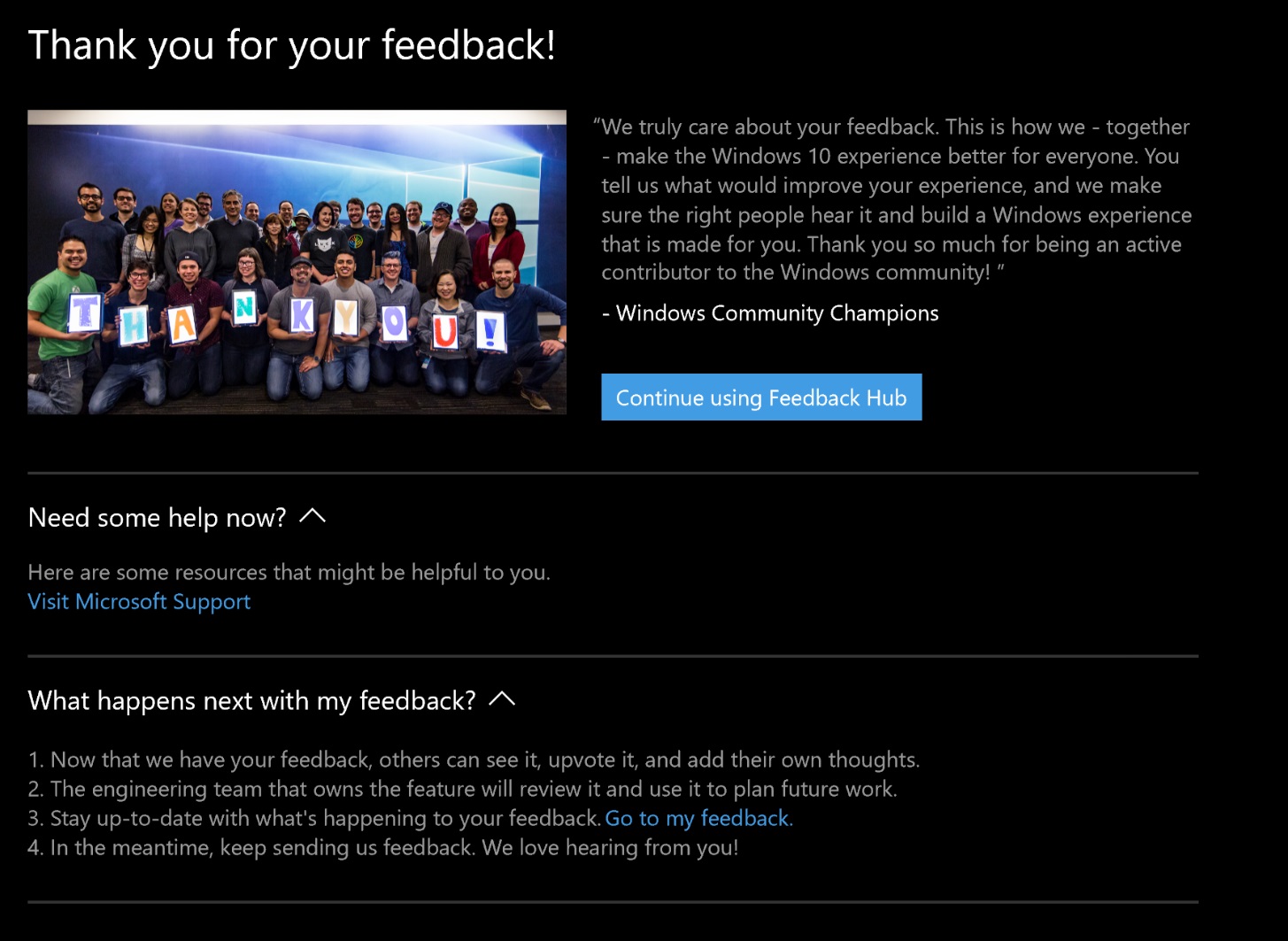 Microsoft has been using UserVoice for a long time and the company has used the feedback to improve/add various features. However, with the release of Windows 10, Microsoft has been moving feedback to the Feedback Hub that acts as a central location for users to submit feedback.
Now, the company is closing the Windows Developer Feedback UserVoice forum and moving the discussions to the Feedback Hub. Microsoft will stop accepting new posts on the forum starting from Oct 1, 2019. The forums will go offline on October 28, 2019, and be wiped November 27, 2019.
Developers should use Feedback Hub or in-app feedback like for Visual Studio for suggestions and problems now instead. https://t.co/I39yVKBrbH

— Ginny Caughey (@gcaughey) September 29, 2019
Microsoft will be moving feedback related to specific apps to their GitHub page and will move general Developer feedback to the Feedback Hub. Developers can also use the in-app feedback option to send suggestions and report bugs.