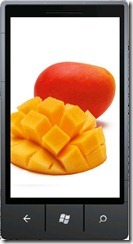 In a blog post on the Windows Team Blog Brandon Watson announced the new Beta 2 of the Mango developer tools and also the avialability of a beta ROM for retail devices running Mango.
Microsoft is also making 50 developer phones available for student developers registered with DreamSpark if they have a compelling enough mock-up of their application created using Sketchflow.
The update will be fully supported in the following countries:
Australia, Austria, Belgium, Brazil, Canada, Denmark, Finland, France,
Germany, Great Britain, Greece, Ireland, Italy, Luxembourg, Mexico, Netherlands,
New Zealand, Norway, Portugal, Spain, Sweden, Switzerland, United States
Read more at the Windows Team Blog here.