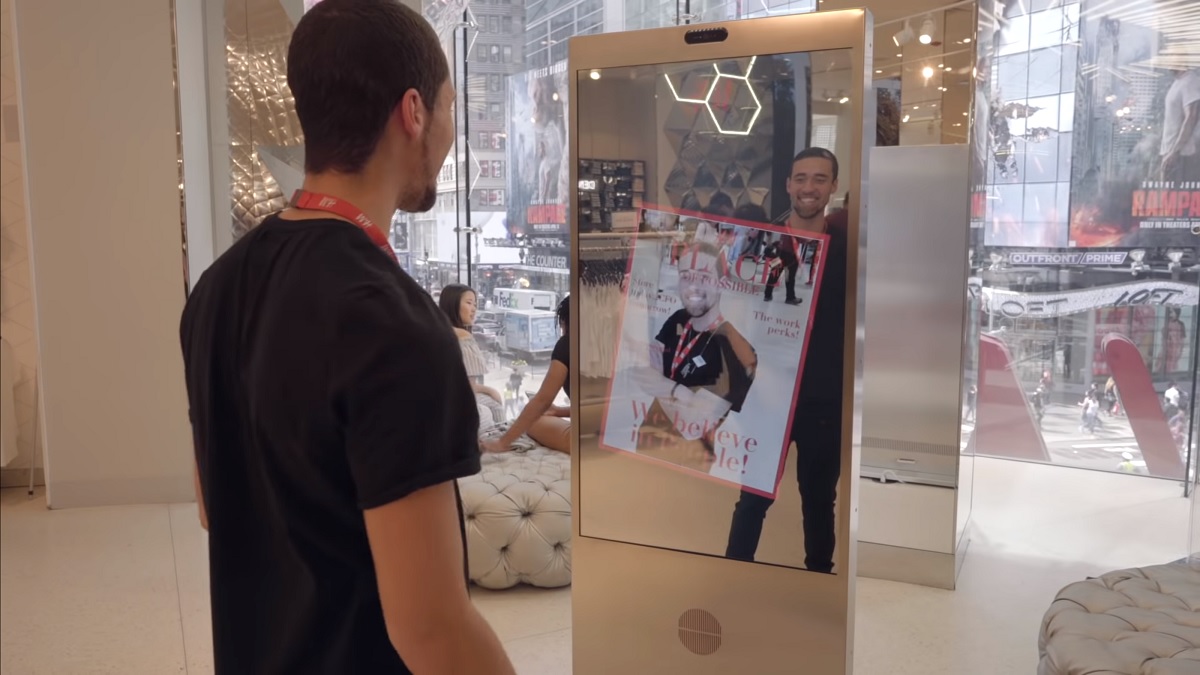 Microsoft has worked with H&M to create an interactive talking mirror that takes selfies for H&M's flagship store in New York.
Developed in collaboration with H & M, Microsoft, Ombori and Visual Art, the mirror is powered by Microsoft Azure and its various cognitive solutions tools, including face and speech recognition, which kick into gear automatically when a customer walks up to the mirror.
Users can not only see themselves in the display but also ask it to take a selfie and immortalizing your beauty on the front cover of a virtual fashion magazine. Afterwards, you can send your personalized cover out across social media. The mirror can also provide fashion advice, and allow the scanning of QR codes for discounts, offers, and automated shopping lists.
"With the interactive mirror, we want to showcase new opportunities for voice assistants, and inspire how to interact with their customers in a creative, modern and fun way," says Microsoft Business Developer Linda Pimmeshofer.
"At H & M we are continuously innovating to improve customer experiences, and in this case, we worked with Microsoft to develop a great mirror with voice recognition. We are delighted with our collaboration with Microsoft, where we learn how fashion and technology create new ways of interacting with customers, says Daniel Kulle, H & M North America's boss.
See the mirror in action in Microsoft's video below.