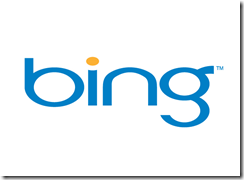 Motorola, today announced a global alliance with Microsoft Corp to deploy Bing services on Motorola devices powered by Android.  This new offering, launching in China on smartphones in Q1, will provide consumers a choice when using search and map functions on their Android-based devices.
The collaboration with bring a pre-loaded Bing bookmark and a search widget.
"We believe that consumer choice is one of the most critical components to ensuring a rich and seamless client experience," said Christy Wyatt, corporate vice president of software and services, Motorola Mobile Devices. "Motorola and Microsoft have enjoyed a longstanding collaboration and the addition of Bing services to our Android-based smartphones in China is another important step in empowering our end-users."
"Mobile devices continue to be a critical place for customers to access location-based services such as local search and mapping," said Yusuf Mehdi, senior vice president of the Online Services Division at Microsoft. "We are pleased to expand our long-standing relationship with Motorola to bring powerful Bing location-based services to Motorola's innovative new mobile devices, providing consumers with more choice and flexibility in mobile search."
The collaboration will start with Motorola Android handsets in China, where Google is having issues with the Chinese Government, but is likely set to spread to many other countries.  The move undermines Google's business model, where the Android operating system was being given away for free to funnel search and website ad clicks to their services.
Some also speculate that this may indicate a warming up of relationships towards Microsoft's mobile operating system offerings by Motorola, increasing the possibility of a Windows Phone 7 handset from the company next year.
Via Engadget.com