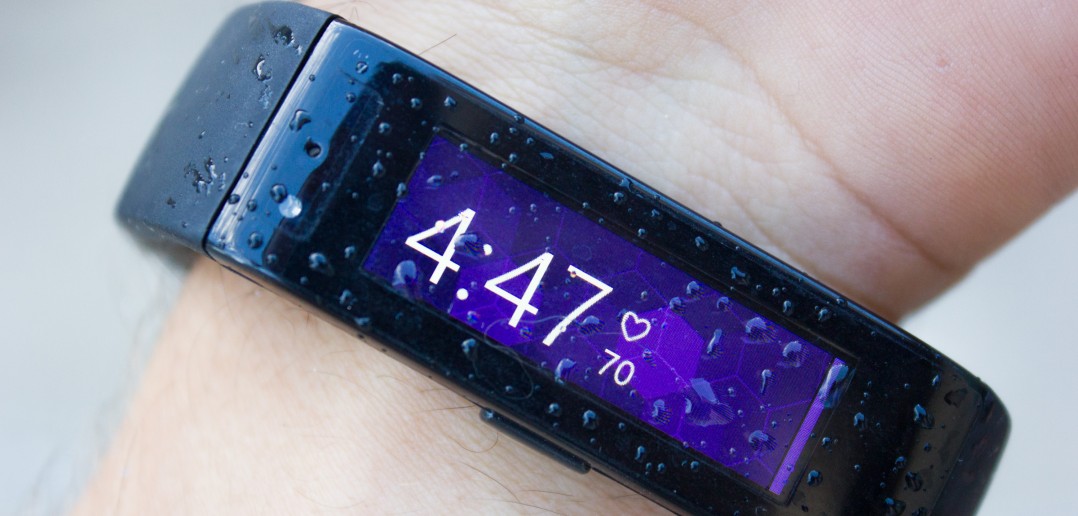 We know that the Microsoft Band is able to withstand rain, but is the touchscreen usable in the rain? I used a hose to simulate a light rain, and found the answer.
Unfortunately, no, the touchscreen is not usable in the rain. The water on the screen severely impacts the capacitive screen, making it nearly impossible to swipe over to the tiles on the Band. It fairs slightly better recognizing taps instead of swipes, but since much of the interface on the Band is swipe driven, you won't be able to do much till you dry that screen off.
Microsoft Band in the Rain
Thus, in the rain, the Band is really a view-only device. The buttons work fine, so you would be able to issue Cortana commands. However, some answers from Cortana require scrolling (like when asking about the weather, Cortana doesn't give the actual answer until halfway down the page on the Band).
Watch the video of my Microsoft Band in the rain to see exactly how the screen responds.