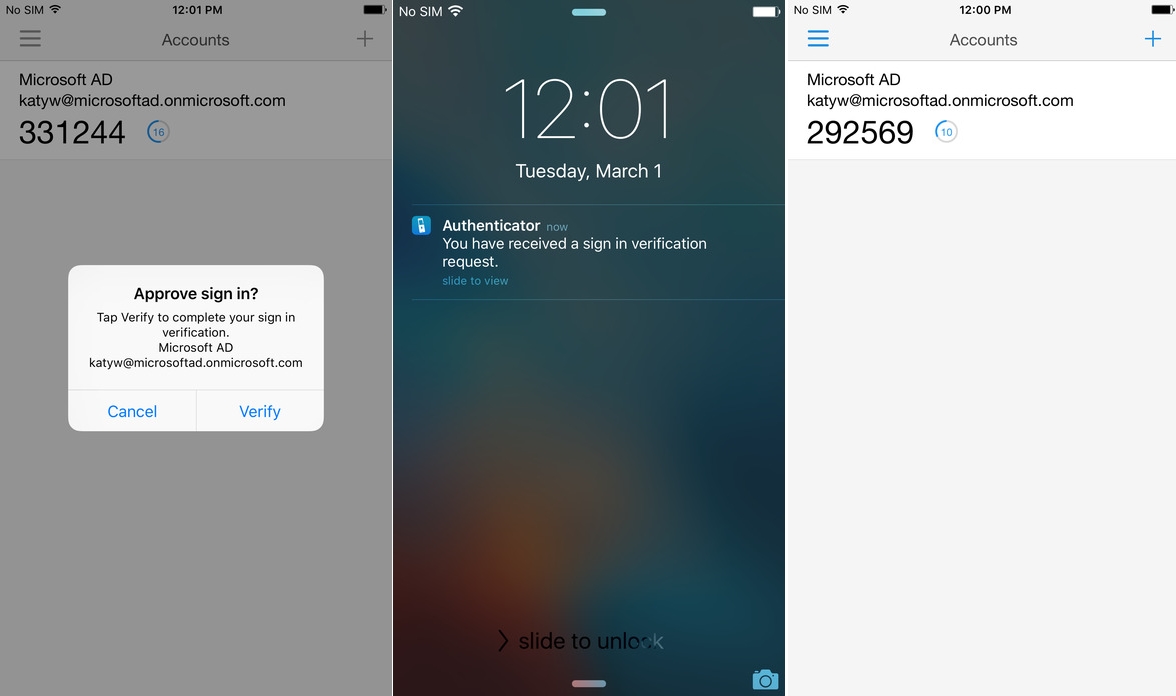 Microsoft yesterday released a new update for its beta version of Microsoft Authenticator app for iOS devices. This update comes with one of the most frequently requested features, it now allows renaming and re-ordering of accounts.
Users can select "Edit Accounts" from the menu, and try the new edit page. They can also drag & drop the list of accounts, modify the "friendly" name in that page.
Update the app here from App Store.